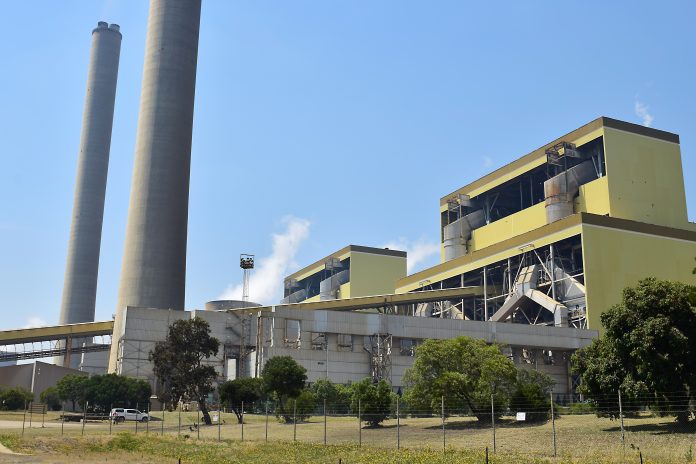 Michelle Slater
Energy giant AGL is partly blaming last year's extended unplanned outage at Loy Yang A for a 22 per cent loss on its 2019-20 underlying profits.

AGL reported a profit of $816 million for the period ending June 2020, but forecast its profits would be between $560 million and $660 million for 2020-21.
AGL chief executive officer Brett Redman pointed to other challenges over lower wholesale energy prices and higher depreciation expense for the slump.
"Our energy portfolio has delivered resilient supply, maintaining strong generation despite the major unplanned outage at AGL Loy Yang in the first half (of the year) and the operating uncertainty created by COVID-19," Mr Redman said.

"This is testament to the growing diversity and flexibility of our portfolio, including the contribution from our new wind and gas generation assets."
Unit 2 at Loy Yang A went offline in May 2019 and came back in mid summer, costing the company $100 million in earnings.
The cost of the COVID-19 pandemic has been forecast at $38 million.
AGL chief operating officer Markus Brokhof said the company's generation output was unchanged.
"We believe this is quite an achievement given the challenging conditions, not just from COVID-19, but also the bushfires and the Loy Yang Unit 2 outage," Mr Brokhof said.
"While that outage reduced AGL Loy Yang's output in the first half of the financial year, AGL achieved record generation output during this time."
Mr Brokhof said this was due due investments in coal handling efficiency at Macquarie, which resulted in increased output at Bayswater and Liddell, offsetting the lost generation from Loy Yang.
AGL is aiming for 34 per cent, or 1200 megawatts, of its portfolio to be sourced from renewable energy and storage by 2024, an increase from its current levels of 22 per cent.
It is targeting up to 850MW of grid scale battery storage, as well as 350MW of distributed storage and demand response capacity by 2024, inline with a climate statement it unveiled in June.
"Although energy prices are lower we still see an opportunity to invest as the composition of the portfolio shifts away from coal towards the new firmed renewable generation the market will need," Mr Brokhof said.
"AGL's strategy is to optimise dispatchable generation, support investment in firmed renewables and continue to invest in the accelerating emergence of batteries and other energy storage technologies."
Mr Brokhof assured that AGL would continue to "operate our existing assets as efficiently as possible" while balancing new investments and opportunities from the energy transition.
The company has previously stressed it aimed to continue operating Loy Yang A until its planned end date of 2048.