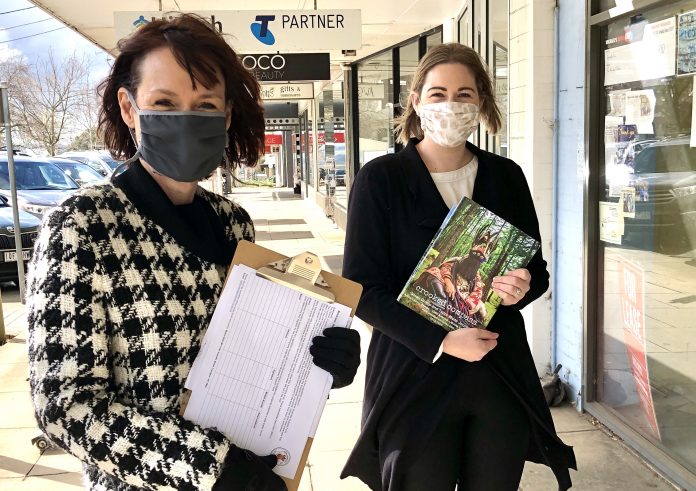 Kate Withers
Nationals Member for Eastern Victoria Melina Bath has taken the plight of local sole traders online, launching an e-petition calling for an urgent review of the Business Support Fund.

Ms Bath said it was unjust that Victorian sole traders had been "abandoned and denied" funding support by the state government.
"Sole traders have outgoings and are no different to any other business and it defies belief that Daniel Andrews has deemed them ineligible to receive support," Ms Bath said.
"Some are working from a very well-established home office, some in commercial shop fronts.
"They have been closed down not once but twice now, they've awakened and come back out to trade and have been asked to close a second time.
"The impact that this has on mental health and profit is just enormous."
Ms Bath said she had been contacted by sole traders from all over Victoria since raising the issue in state parliament last week and launching the petition.
"The impetus has come from the people, which encapsulates the problems so many business owners across the state are experiencing," she said.
"Troublingly, the stories are all similar; each is juggling family, work and business financial commitments and their ability to generate income has been taken away due to no fault of their own.
"Often sole traders are still paying rent, almost all are paying insurance of some form and often have long-term leases on specialised equipment, yet they're not fitting the criteria in order to get grants. They are still operating as a small business and have significant outgoings and financial pressures.
"All of us want those sole traders to come out and still be a business entity; we don't want them going to the wall."
Ms Bath said the e-petition calling for an urgent review of the Business Support Fund criteria had garnered "enormous conversation and support from across the state".
At the time of publication, the e-petition had tabled 587 signatures.
"If sole traders were allowed access to this fund it would impact significantly on our economy and the lives of people who are bravely going out into business," she said.
"Small business is the backbone of our economy and that's why the state government needs to step up and support sole traders."