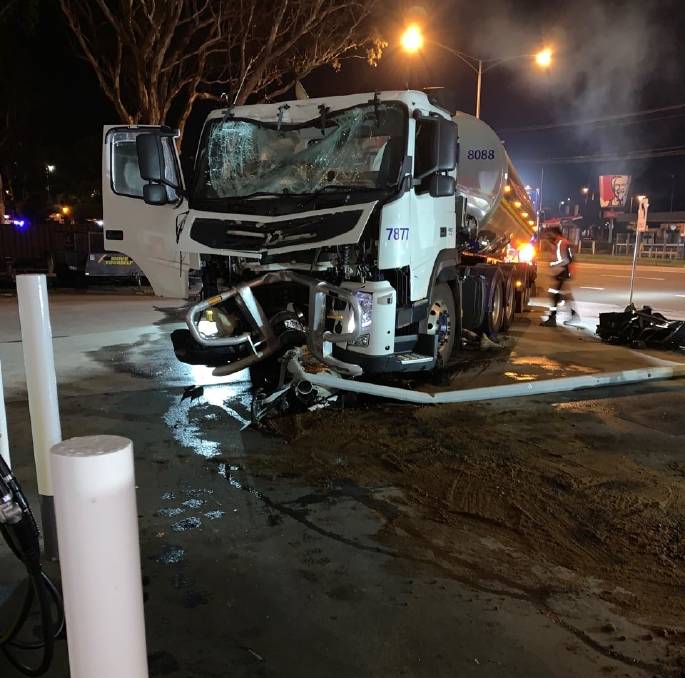 Staff writers
A milk tanker crashed into a Traralgon service station just after midnight on Friday.

The tanker's driver lost control coming out of a bend, travelled over a centre median strip, collected traffic lights and hit a car in the service station.

It stopped just outside the shop front.

The car's owner had just entered the service station's shop and there were no serious injuries.

The driver of the truck, believed to be in his 40s, was taken to hospital with non-life threatening injuries.

Anyone with information and or dashcam vision of the truck, which was believed to have travelled from Churchill, is urged to call Crime Stoppers on 1800 333 000 or log into www.crimestoppersvic.com.au