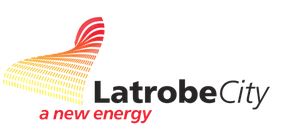 Michelle Slater
A Melbourne Cup-style field of 24 candidates are lining up for a seat on Latrobe City Council at next month's local council election after nominations closed last week.

More than half of all Latrobe City candidates are women and the pool of contenders is made up of incumbent councillors, first-timers and returning candidates.
Nine candidates are having a crack at East Ward, including incumbents Dan Clancey, Darren Howe, Kellie O'Callaghan and Dale Harriman.
Former Morwell Labor candidate and union leader Mark Richards is also vying for one of the four spots on East Ward, joined by Claudio Marino, Ian Prigg, Jannette Langley and Joanne Campbell.
Graeme Middlemiss and Alan McFarlane are hoping to reclaim their seats on Central Ward, up against five others aiming for the two-vacancy ward.
Young gun climate campaigner Ella Darling drew top of the ballot paper and is one of two fresh names on the list on Central Ward along with local artist Pollyanna Gibson.
They are joined by Morwell Neighbourhood House manager Tracie Lund, as well as Carolyne Boothman and Dorothy Long.
South Ward will be hotly contested, with four candidates elbowing each other for one vacancy, up against Latrobe City veteran Darrell White, who is fronting up for another term.
Other South Ward candidates include new faces Leanne Potter and Melissa Ferguson, and former federal Labor candidate Antoinette Holm.
Meanwhile, over on West Ward, incumbents Sharon Gibson and Brad Law are aiming to reclaim their seats up against Anthea Merson and Alastair Doherty on the two-vacancy ward.
With the election looming, Latrobe City Council, along with all other councils from across the state, is now in the caretaker period.
This period is intended to ensure that council action does not interfere with the probity of the election process and safeguard the authority of the incoming council.
During the caretaker period, councils are prohibited from making certain types of decisions and material produced by councils must not contain matter that will affect voting at the election.
All local council elections will be held by post next month, with voters to receive a ballot pack within the next few weeks.

COUNCIL CONTENDERS

WEST WARD (two vacancies)

Alastair Doherty, Brad Law, Sharon Gibson, Anthea Merson
CENTRAL WARD (two vacancies)

Ella Darling, Carolyne Boothman, Alan McFarlane, Graeme Middlemiss, Tracie Lund, Pollyanna Gibson, Dorothy Long
SOUTH WARD (one vacancy)

Darrell White, Antoinette Holm, Melissa Ferguson, Leanne Potter
EAST WARD (four vacancies)

Kellie O'Callaghan, Ian Prigg, Claudio Marino, Mark Richards, Jannette Langley, Dale Harriman, Dan Clancey, Darren Howe, Joanne Campbell