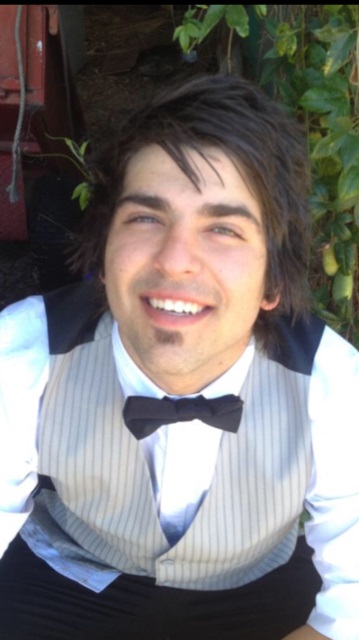 Kate Withers
The owner of a local road construction and maintenance company has been handed a combined sentence of $466,000 in fines over the tragic workplace death of a Churchill man in 2017.

Damien Taifer, 21, was employed by Valley Sweep and owner Anton Zakic when he was killed after losing control of a water tanker while driving along Main Neerim Road between Drouin and Noojee.

The court heard that on the morning of May 15, 2017 Mr Taifer reported for work to a site in Yarragon, where he was instructed to join the road maintenance crew that was heading up to work on Toorongo Valley Road in Noojee.
At about 8.35am a truck driver who was beginning his ascent of Red Hill described seeing Mr Taifer's truck travelling down towards him at an estimated speed of "well over 60 kph".
As he passed, the witness said Mr Taifer appeared to be sitting high in his seat, "almost standing up in the seat fighting with the truck", before seeing the vehicle roll in his rear-view mirror.
Police and ambulance officers arrived at the scene around 9am and pronounced Mr Taifer dead.
Police later estimated the truck was travelling between 71 and 86 kph when the rear of the vehicle first started to yaw, well in excess the speed at which a vehicle can safely travel on that section of road.
In sentencing on Friday, the court heard Mr Zakic, 58, exposed Mr Taifer to risk by failing to properly maintain the vehicle and failing to have it serviced by a qualified mechanic when its brakes failed on the stretch of road.
Magistrate Louis Hill described Mr Zakic's conduct as "reckless", and said he had "delusions of mechanical competence" by attempting to maintain the company's fleet of vehicles himself.
"The vehicle had not been serviced by a qualified mechanic. Instead it had been maintained by Mr Zakic and employees … that was reckless," Mr Hill said.
"With a little humility (Mr Zakic) would and should have realised the risk he was taken on behalf of his employees."
The court heard that after the accident a specialist investigator determined the vehicle, a 1999 ACCO water truck, failed to meet National Heavy Vehicle Inspection Manual standards and VicRoads roadworthy compliance.
It was found to have excessive brake imbalance and brake drum wear, and the brakes improperly adjusted and worn beyond serviceable limits.
"Your conduct exposed your employee to risk when he was directed to drive the truck … and was killed when he lost control of it," Mr Hill said.
"A specialist investigator … found the condition of the truck's brakes was the primary contributing factor to the accident."
The court also heard that former Valley Sweep employees reported "fabricated toolbox meetings" with Mr Zakic, where safety hazards and problems with vehicles were meant to be discussed.
During a plea hearing on September 16, where Mr Zakic pleaded guilty to all charges laid against him by the WorkSafe Victoria, members of Mr Taifer's family tendered victim impact statements.
Simonette Randall spoke of the "sad, sad senseless loss … that took my son's life and destroyed mine as well".
Speaking after sentencing on Friday, Ms Randall said she was determined to ensure her beloved son did not die in vain.
"At end of the day the sentence doesn't matter, it doesn't bring Damien back," Ms Randall said.
"But I've got to teach my kids that whatever it is we have to accept it, there's no point being angry and I've got to show that to them, because Damien wouldn't want us to be full of hate and vengeance.
"He'll always be that person that's not there at Christmas.
"He's not here to live his life but we'll damn well live ours for him."