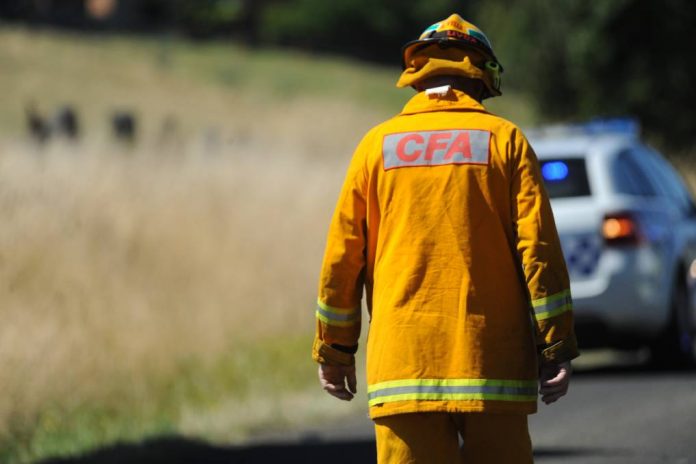 Kate Withers
Volunteer firefighters fear the possible transfer of critical CFA assets to career staff at integrated stations could spell the end of volunteer firefighting in Victoria.

Under the state government's Fire Rescue Victoria/CFA model, which integrates career firies and volunteers, 4 x 4 tankers used to fight fires in mines and plantations were to remain CFA volunteer assets.
The controversial reform came into effect on July 1 and was met with opposition by volunteer firefighters who feared they would be pushed out by career staff at integrated stations.
In May, Member for Morwell Russell Northe posed questions to Emergency Services Minister Lisa Neville in parliament, pushing for clarity about whether appliances like 4 x 4 tankers would remain assets of the CFA.
But, 129 days on, no response has been provided, which Mr Northe said was a "kick in the guts for CFA volunteers".
"I asked two simple questions to the minister on behalf of local CFA personnel and volunteers and for those questions to be unanswered for this period I feel is extremely disrespectful," he said.
"The Latrobe Valley is unique in many ways and the use of 4 x 4 tankers in plantations, bush and even mines are critical to responding to an emergency in these environments.
"With the minister and the government failing to respond to my questions in parliament, it does give some concern as to what the governments motives are.
"There has been some speculation that 4 x 4 tankers will be transferred from CFA volunteers to FRV at integrated stations, or even that additional tankers would be commissioned and provided directly to FRV.
Mr Northe said the commissioning of any additional tankers would "almost suggest that our volunteers who have served our communities so determinedly for decades … are not capable of turning out when needed".
"I do fear that the morale and the number of CFA volunteers would be compromised even further, and that's not something any of us would like to see in regional Victoria," he said.
Traralgon CFA volunteer and former first lieutenant Ale Eenjes said all 4 x 4 tankers in the region, of which there are 21 across 21 brigades, are CFA assets. The 4 x 4 tankers are the only appliances with the capacity to fight fires in grassland, pine plantations and mines.
Mr Eenjes said the grasslands north of Marshalls Road in Traralgon are the responsibility of FRV staff and any fire in that area would require the use of the CFA tankers.
"They would also need a crew for the tanker, and therefore I would surmise that the United Firefighters Union would then say 'well, we need four more FRV staff in each station'," he said.
"That's what they're trying to do, take over our tankers, but I doubt whether that will happen.
"But it's up to the government, we'll strongly oppose it because they're CFA appliances and therefore if they've been given to FRV then the volunteers at Morwell and Traralgon haven't got a vehicle."
A state government spokesperson assured volunteers the tankers would "continue to be CFA assets".
"FRV also has a number of pumper tankers that it will make available for strike team capability based on any increased risk over the summer at the request of CFA," the spokesperson said.
"This is the same as the previous arrangement with career CFA brigades."