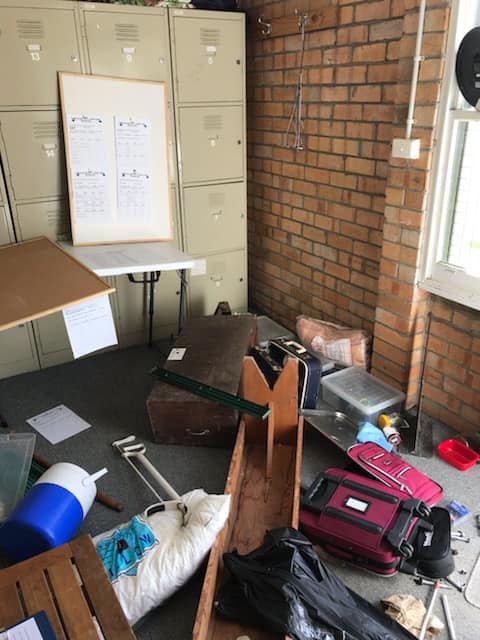 Kate Withers
Members of the Morwell Club Bowls Club have been left disheartened after vandals targeted their Helen Street headquarters at the weekend.

Tools and personal items were allegedly stolen and later recovered, but a vital piece of equipment, the club's defibrillator, is still missing.
Morwell Club Bowls Club president David Broadbent said members arrived at the rooms to find the locker room "a mess" on Sunday.
"Initially there was about $8000 worth of stuff missing," Mr Broadbent said.
"Our umpire kit, which is usually $3000 all up, and personal bowls and bowls bags and belongings were gone as well.
"But when we were leaving the scene, about 500 metres up the road I found the kit and two bags that were missing, miraculously."
Crime scene detectives were called out and swept the scene, but didn't recover any fingerprints.
"The defibrillator is still missing, which is frustrating, and they're worth $2800," Mr Broadbent said.
"They just made a mess of everything and threw everything over the floor.
"A few articles were bent but they're fixable, it's more a tidy up, but why us? Why would someone want to break into a bowls club like that?"
The club has applied to have the defibrillator replaced through a Bowls Victoria grant.
Anyone with information about the theft is asked to phone the Morwell Police Station on 5131 5000.