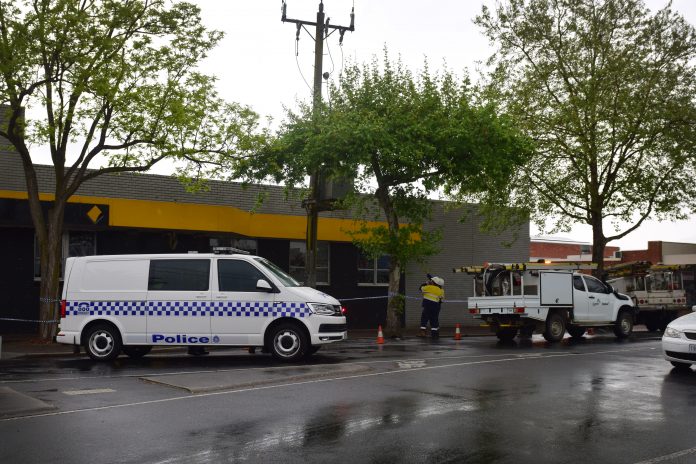 Tessa Randello
A man was electrocuted while climbing a power pole in Moe yesterday, resulting in blackouts for some businesses.

Police were called to the scene on Albert Street at 1.20pm, when the man believed to be in his 30s fell to the ground after touching some of the pole's wires.

Police told The Express he struck as he fell from the pole.

A witness said they saw the man get on top of a box protruding from the side of the pole.

"Then there was just a fireball and the man was thrown off the box, pretty far away maybe a couple of metres," the witness said.

The power was still out at stores along one side of Albert Street and surrounding buildings at 3.30pm and an employee of a store on the street said all the fuses blew in the building.

The man was airlifted to the Alfred Hospital, in Melbourne, with serious injuries.

Anyone who witnessed the incident is urged to contact Crime Stoppers on 1800 333 000.