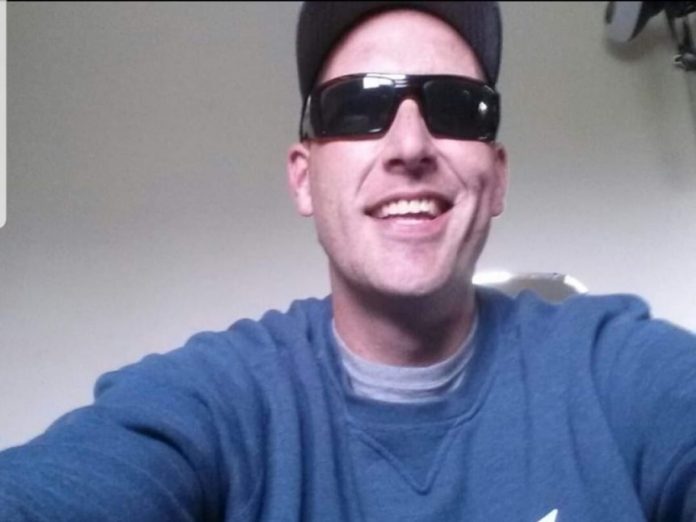 Kate Withers
Homicide detectives have sent a clear message to anyone who may have information about the death of Newborough man Jarrad Lovison – now is the time to speak up.

Missing Persons Squad Detective Inspector Andrew Stamper declared police had their sights set on "a number of people" believed to be involved with the 37-year-old's death.

"I'm convinced there's a lot of people that know exactly what happened to Jarrad and who was responsible," Det Insp Stamper told The Express.

"The circumstances as we know them indicate there was a number of people involved in this.

"If there were people on the periphery that perhaps didn't know what the outcome was going to be, then now is well and truly the time to decide what side you're on.

"The side of justice for Jarrad or the side that's looking at being charged – it's coming to that time."

Police last week revealed Mr Lovison, who was seven-feet-tall, was last seen by "an associate" who he met on Moe-Walhalla Road around 3am on April 16.

It was initially thought the last known sighting of him occurred about six hours prior around 9.45pm on April 15 after he visited friends in Newborough.

Det Insp Stamper said the five hours between when Mr Lovison left his friend's house, on his green mountain bike, and the last sighting of him near the Latrobe River bridge could be the missing piece of the puzzle.
"We sadly don't know the full circumstances of what happened, there's still a lot of gaps as to whether Jarrad's death was premeditated or spur of the moment," he said.

"Jarrad got around on his bike and was well known and social, and there are still some gaps between those times, so clearly we would like to know anyone who might have seen them.
"The great value for us is in the Latrobe Valley community that has their eyes and ears on the ground and know what's going on.
"If they're fearful of coming forward but have nothing to worry about, then come forward and tell us your story. We want to solve this for Jarrad's family."
Det Insp Stamper also dismissed "scuttlebutt" circulating in the community and on social media about possible motives as "unhelpful" to the investigation.

"There's been a lot of rumour and innuendo and some of it concerns me, some of it is well-intentioned but some of it is not, and we obviously have to balance everything with evidence," he said.
"There's been a lot of said about possible motives, but from our perspective this was just a criminal act with no justification whatsoever.

"So if anyone for any reason was thinking there could have been any kind of justification for anything they may have heard – they are wrong. There is no justification for it.

"Jarrad was just a knockabout bloke from Newborough and all indications are he had a heart of gold and a good, loyal group of friends.

"We'll stay committed to this investigation, we're up and down all the time making inquiries and we won't let this go.

"We've been very well supported by the local CIU and between us we'll keep going however long it takes."