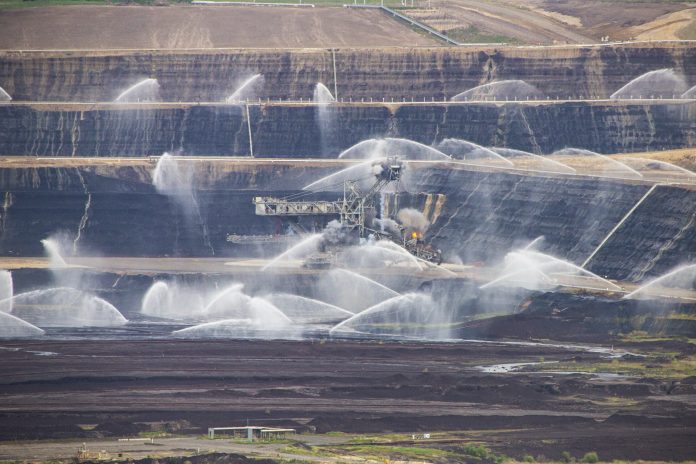 Michelle Slater
Another piece of Hazelwood history was brought to the ground today when mine operator ENGIE demolished the first of four dredgers in a controlled collapse this morning.

Hazelwood mine dredger 11 came down in 20 seconds, when timed cut chargers placed on its structural points were detonated at 10.04am, allowing gravity and weight to take over.

A massive boom reverberated over across the mine void, with some Express readers reporting they felt vibrations as far as Budgeree.

The Seismology Research Centre recorded the equivalent of a magnitude one earthquake at its Churchill station, eight kilometres from the blast site.
The 10-storey high dredger weighed 1600 tonnes and was brought into service in 1970.

It had since delivered 2500 tonnes of coal an hour to the Hazelwood Power Station.

PHOTO SEQUENCE

ENGIE head of corporate affairs Ryan Auger described the old dredger as an "iconic piece of infrastructure" that was the "backbone of the operation".

Mr Auger said they had carefully mitigated noise and vibration as part of the collapse, with sprinklers established at the dredger base to reduce any fire risks.

"It was done completely safely. All hazardous material was safely removed and taken off site and safely disposed of, and all we were left with today was the skeletal infrastructure," Mr Auger said.

"The successful removal and felling of that asset brings us one step closer to delivering a productive site for the community."

Mr Auger said ENGIE had explored all options for selling the dredger but would now focus on recycling the remaining steel.

"We are committed to recycling as much material as possible through the demolition program, and there's been hundreds of tonnes of material come out of the mine so far," he said.

ENGIE is planning to fell dredgers 9 and 10 into next month, with dredger 25 planned to come down by the end of the year, which will remove the largest pieces of equipment from the mine.

Mr Auger said the dredger felling represented the half-way point of three-year Hazelwood demolition project, with the power station boiler houses next to go.

"This will take some time as there is some hazardous material that needs to be removed. We will be left with a skeleton, then we will demolish the boilers and leave a pristine site," Mr Auger said.

Mr Auger said ENGIE was in the midst of obtaining the necessary approvals to start filling the mine void with water next year.