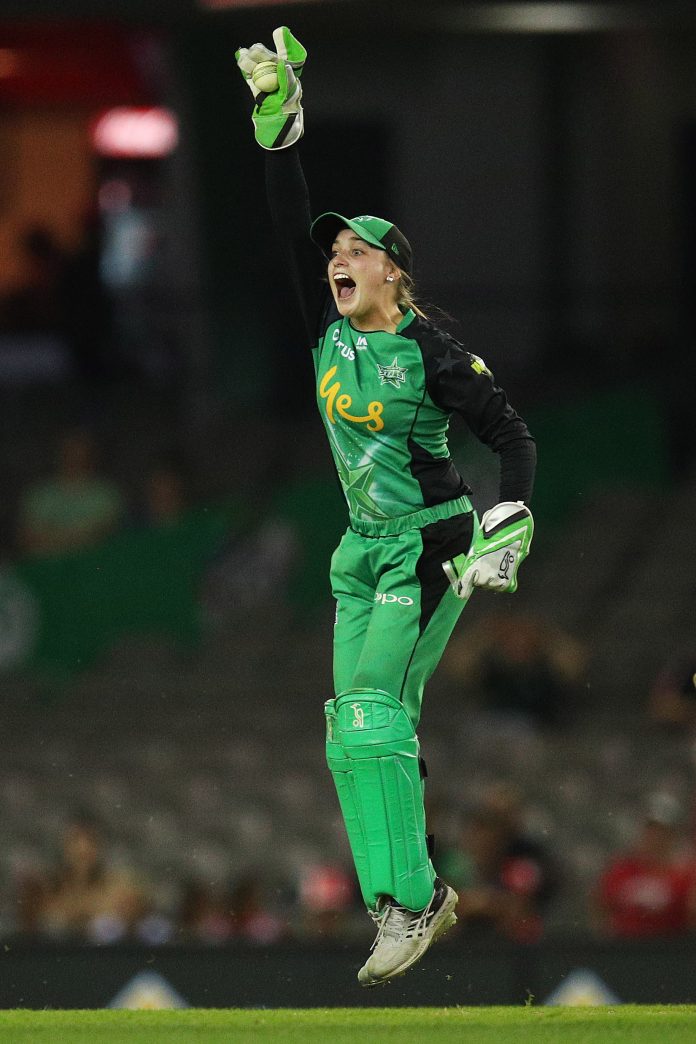 Tessa Randello
CRICKET

WBBL

Melbourne Stars wicketkeeper and middle order batter Nicole Faltum is keen to leave quarantine behind and head out to the pitch for another season of WBBL.

The Newborough export is in her third week of solo lockdown ahead of the Women's Big Bash League opener on October 25.
The 20-year-old has been in Sydney quarantine for a week, and will move to the WBBL Village in Olympic Park next week.
Faltum also had to quarantine for two weeks in Melbourne, before she flew to Sydney, and said training was what kept her sane.
"We are really lucky because we can train for three hours a day and without that I think we would all go crazy," she said.
"Being a team sport, we have strong social networks between our own team and other players, so it is hard for us to be locked in our rooms all day.
"I have started studying a Bachelor of Business online this year, I am really enjoying having something other than cricket to focus on and build my skills in a different way, especially while I have had to stay locked in my room for a few weeks."
During quarantine, players have meals dropped at their hotel doors in a paper bag and only leave their rooms to train.
"It feels a little bit like we are in prison at the moment, but I am grateful we were even able to get a flight out of Melbourne and play at all," Faltum said.
"Once we move to the Village there will still be restrictions but we will have a bit more freedom, we will be able to mingle with others and have common rooms that we share with our teams.
"We also have pre-approved days out like to golf courses and the beach, which will be great."
This season the Stars picked up Australian women's captain Meg Lanning, English national all-rounder Katherine Brunt and Trent Woodhill as coach.
Faltum said it was exciting to see the dynamic of the team change with new players and learn from their experience.
"This season will be my fourth on the squad and it's great for me to just soak it all up and learn as much as I can from them," she said.
"We will only come together with Trent a week before the season starts, he has been coaching the men overseas and just returned so I am keen to start training with him."
Faltum said she was feeling "really good" ahead of the season and will start as keeper for the Stars in their first game against the Renegades.
"We will know our full training schedule once we move to the hub, I don't know yet if that will include practice matches yet," she said.
"The Stars have a lot more prime-time matches this season, we will do more training under lights, we don't have as much experience with the later games.
"I am just really thankful that despite everything we will be able to play a full tournament for 2020."