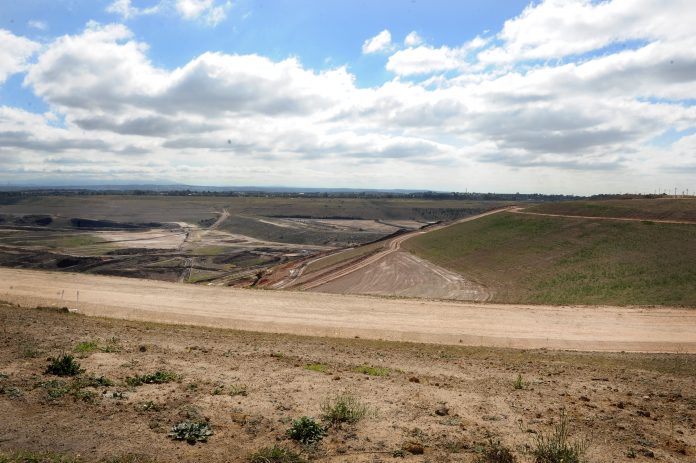 Michelle Slater
Another part of Morwell's skyline is set to change later this week when the first of the Hazelwood's four boiler houses come down in a controlled collapse.

The Hazelwood Rehabilitation Project advised demolition contractor Delta Group is aiming for demolition of boiler house 4 on Thursday or Friday (weather conditions permitting).

The demolition is subject to favourable wind and cloud cover conditions, which will help mitigate dust and noise.

If conditions on those days are not suitable, the work will be delayed.

ENGIE is scheduled to demolish boiler houses 4 and 3 before the end of the year.

The remaining two boiler houses are scheduled for demolition next year.

Each boiler house contained two units.
ENGIE will establish a 700-metre exclusion zone around each unit during the demolition, and close Brodribb Road between Nadenbouschs Road and Cemetery Avenue.
Motorists are advised that traffic on the Princes Freeway will be slowed to 60 kph and also slowed to 80 kph on the Strzelecki Highway,
Traffic controls will be put in place to stop vehicles from parking on the side of the carriageway while the primary demolition is underway.
ENGIE is also discouraging the public from seeking viewing positions around Hazelwood, but the demolition will be livestreamed on YouTube.
An ENGIE spokesman said the boiler houses will be demolished by a controlled explosive collapse, similar to the chimney controlled collapse earlier this year.
"While controls have been implemented to reduce external noise emissions as much as possible, local residents are likely to hear a loud noise at the time of the demolition for a few seconds," the spokesman said.
"This is unavoidable, given the size of the structure, and the nature and placement of the explosive charges necessary to safely affect a controlled collapse."
He said weather modelling is being undertaken to identify favourable meteorological conditions to minimise noise impacts.
The demolition is not expected to give rise to any airborne asbestos outside of the immediate work zone, following an extensive asbestos removal program in the past 12 months.
"Asbestos air monitors will be set up at the site boundary locations and surrounding the fell zone, similar to the set up for the chimney fell event," the spokesman said.
"All asbestos-contaminated materials will be transported on internal roads to the EPA-licensed, onsite asbestos cell for safe disposal after the boiler houses are demolished."
Delta Group is carrying out the demolition program in accordance with relevant approvals and under WorkSafe Victoria and EPA oversight.