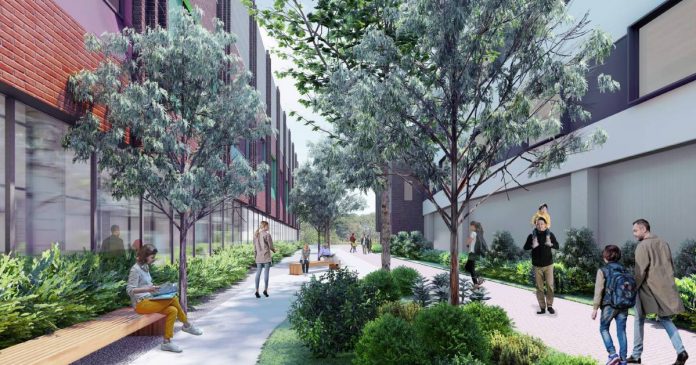 Kate Withers
Treasurer Tim Pallas handed down a landmark Victorian Budget for 2020-21 on Tuesday, with debt expected to soar as the government works to cover "deep cracks in the economy and … society".

The $49 billion spending spree over the next four years will focus on economic recovery from the coronavirus recession.
The centrepieces include the recently announced $5.3 billion Big Housing Build – of which Latrobe City will receive at least $60 million – as well as $5 billion towards the Melbourne Airport Rail Link and $3 billion to build and upgrade schools.

There is also an ambitious Jobs Plan to create 400,000 jobs by 2025 – half of them by 2022.
The government will also introduce tax breaks for small businesses to encourage them to rehire staff, extend trading hours and create new jobs.
Stamp duty on new-build homes will also be waived by up to 50 per cent on properties valued up to $1 million. Existing homes will be eligible for 25 per cent waivers.
Member for Morwell Russell Northe described the 2020-21 Budget as a "mixed bag" for the Valley.
He said "real concern" surrounding net debt, which is forecast to reach $155 billion by 2024, was offset somewhat by some "positive news" of funding for local projects.
"I am thrilled that funding has finally been allocated towards a new Newborough Fire Station," Mr Northe said.
"I was also good news for Hazelwood North Primary School, Kurnai College and Traralgon College senior campuses given these schools have been included in the regional school upgrade program.
"The commitment within the Budget to duplicate Princes Highway East between Traralgon and Sale will also be embraced by travellers and transport companies who are regular users of this important road network."
But the Valley missed out when it came to investment on renewables, Mr Northe said, with no mention of spending in the region as part of a $1.6 billion splash on renewable energy hubs across the state.
"The … massive program that supports the transition to clean energy, yet the Latrobe Valley who will be most impacted by such a program is not even mentioned," he said.
"It's staggering the government has announced many policies that directly affect the future life of our power stations … yet there is no commitment to support and assistance to the Valley on any transition plans."
Nationals Member for Eastern Victoria Melina Bath said the Budget was "more miss than hit", with much of the funding allocated to Gippsland "simply a renouncement of previously committed projects".
"Labor has provided nothing new for Gippslanders and has failed to address the need for jobs and investment in our region," Ms Bath said.
"Labor's Budget seriously lacked accountability and transparency with the Andrews Government not even publishing the state capital program budget paper this year.
"Gippsland needs infrastructure projects to be built now not years down the track – this state budget has missed the mark."
Both Ms Bath and Mr Northe noted the Budget failed to mention the much-hyped electric vehicle manufacturing plant slated for Morwell.
The facility formed part of a 2018 election promise but recently reached an impasse as the government refused to re-commit to its construction.
"There is a reference to an electric vehicle fast charging network to be established but disappointingly no reference to the seemingly failed electric vehicle manufacturing facility that was promised for Morwell," Mr Northe said.

"It's difficult to fathom that the Government speaks so fondly of its big battery proposal in Geelong, yet it is silent on the Latrobe Valley community in its transition to clean energy."

Nationals Member for Gippsland South Danny O'Brien noted that "despite billions in spending the government has not done enough to counter the jobs crisis in Victoria".
"Many of the projects are years away and the majority of those without a job thanks to the coronavirus pandemic today atre likely to remain without one for at least three years," Mr O'Brien said.
Labor Member for Eastern Victoria Harriet Shing said this was a Budget which "puts people first".
"After the most difficult year that many of us can remembers … (the Budget) delivers better housing, better health and better outcomes for communities all over the state," Ms Shing said.

2020/21 Budget snapshot for the Valley: