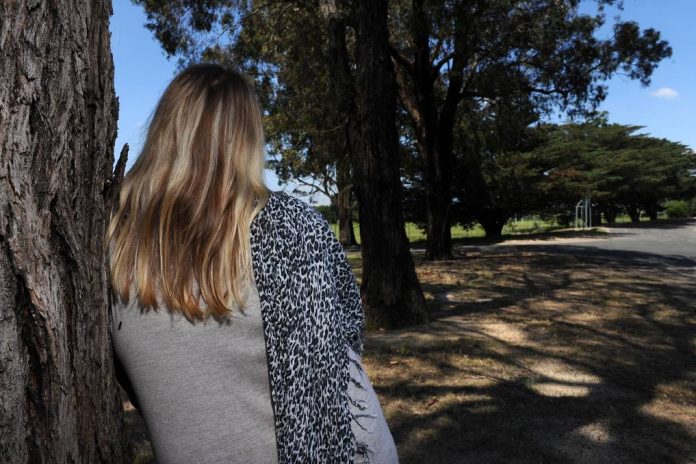 Kate Withers
The Gippsland Homelessness Network has welcomed the state government's Big Housing Build, declaring "it feels like all the Christmases have come at once".

The historic $5.3 billion spend will deliver more than 12,000 new homes across Victoria over the next four years.
Latrobe City has been allocated a minimum of $60 million to build social housing and private rentals for low income earners.

The GHN, which works with local providers to identify gaps and assist with the delivery of services, said this was "a huge amount of money".
"This is so fantastic, and we've been advocating for a very long period of time for this," GHN coordinator Chris McNamara said.
"I think the funding is well placed, the Latrobe Valley has really struggled through a lot … there's been big investment through the LVA but this will really give things a good kick-off."
Ms McNamara suggested the COVID-19 pandemic had exacerbated systemic issues with accommodation supply and accessibility in the Gippsland region.
The funding, she said, would help address supply shortages and a backlog of people currently waiting for accommodation on the Victorian Housing Register.
"We've had people experiencing homelessness in paid emergency accommodation – motels, caravan parks, rooming houses – and they are continuing to remain in those environments," Ms McNamara said.
"But we've also got no exit point from there, and anything from the private rental market is really stretched, there is nothing available."
The government's Private Rental Report showed there were just 38 one-bedroom private rental properties categorised as affordable in Gippsland, 34 of them in Latrobe City.
Homelessness Emergency Accommodation Response Teams (HEART) have also reported that 85 per cent of people living in emergency accommodation are singles or couples.
"The issue is the supply of private rentals, let alone the cost, because incomes haven't been keeping pace with the rise in cost of living over quite a period of time," Ms McNamara said.
"We're talking about people who may have been homeless for quite a period of time – couch surfing or living in a car."
Reductions in the JobKeeper and JobSeeker payments have also been a cause of concern for homelessness agencies, with GHN fearing the full impact of reduced income won't be felt until next year.
"Those payments are being reduced and there is concern from the sector that people may have entered into rental arrangements when they've been receiving a higher amount of benefit, and then will come the crash," Ms McNamara said.
"We've also had a moratorium on evictions and that's going to come to an end towards the end of March, so we need to get cracking with this because we're going to see greater numbers than we are at the moment.
"The other component in this is that a 10-year housing strategy, which the sector has been screaming out for, for so long."
While the funding is welcome news for the homelessness sector Ms McNamara said it was overdue because of repeated under-spending by government.
"It's very welcome and puts us on a bit of trajectory where we can plan, because Victoria has had an enormous influx of people coming into the state and the planning has never kept up with those numbers," she said.
"There has been a considerable under-spend in social housing by successive governments for a long period of time in Victoria compared to the rest of Australia. There's a lot of catch-up that's happening here."
Another concern for local service providers is the absence of reference to housing options for young people in the Big Housing Build framework.
"There's no mention of young people and that is a major issue for us in Gippsland, especially young people who are leaving care," Ms McNamara said.
"They don't have the family support or whatever it is to be supported in their first experiences out of a home-type environment.
"We have two refuges in Gippsland – one in Latrobe City and one in outer Gippsland – and those are for six-week accommodation – the opportunity is limited for those young people."
The allocation of homes and where they are built will be informed through consultation with local government, service providers and the Victorian Housing Register over the next four years.

"It's the perfect opportunity to get the economy going, socially and morally to be providing decent housing for people," Ms McNamara said.