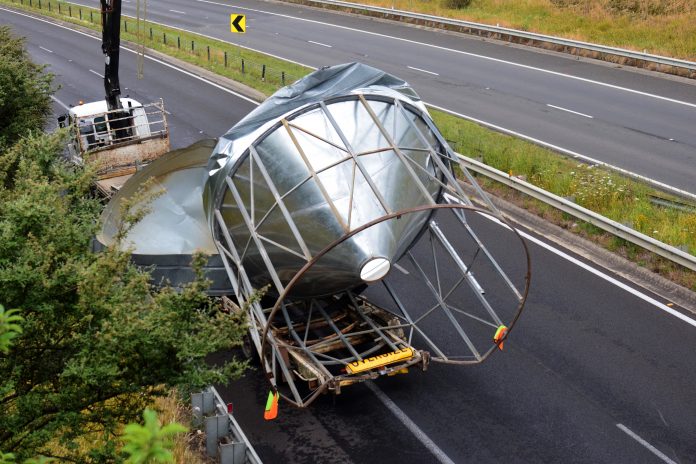 Kate Withers
A ROGUE silo wreaked havoc with traffic in Moe on Tuesday after being knocked off the back of a truck on the Princes Freeway.

Traffic on the freeway and surrounding roads was at a stand-still for about two hours after a semi-trailer carrying the silo failed to clear the Fowler Street bridge overpass.

Emergency services were called to the scene just after 10am and diverted freeway traffic through Lloyd Street and Narracan Drive until the early afternoon.

Clean-up involved a crane lifting the grain silo, which had a capacity of about 30 tonnes, and took about an hour.

The driver was uninjured in the incident but Latrobe Highway Patrol Senior Constable Paul Douglas told The Express the silo "was a complete write-off".

He estimated the silo measured about 15 metres high and 10 metres wide, while the Fowler Street overpass has a clearance of 5.3 metres.

"There was luckily no damage to the bridge or the truck," Snr Cons Douglas said.

"There was just a penalty notice issued to the driver, who was headed to a farm in Briagolong.

"The freeway was closed for about an hour and traffic was diverted through Moe."