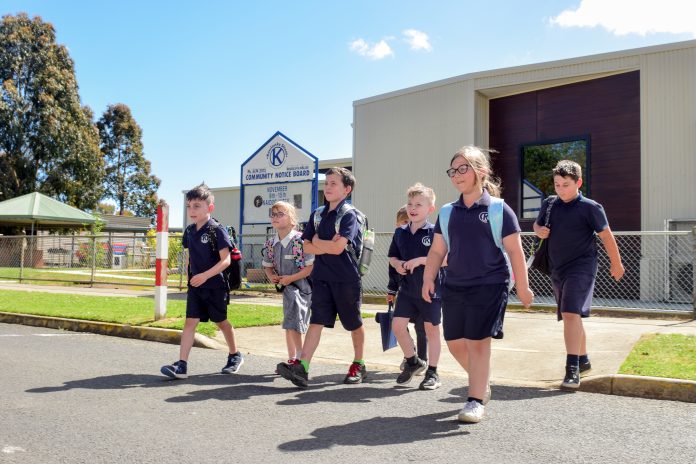 Michelle Slater
Latrobe City councillors have called for a report assessing the need to overhaul the region's school crossings after ongoing safety concerns have been raised by several school communities.

The reports will review the safety and effectiveness of school crossings in Latrobe City, as well as looking into providing resources such as crossing supervisors and safety infrastructure.
Latrobe City will also push for the state government to expand its funding programs to support crossing safety upgrades at certain schools that do not meet the funding criteria.
Crs Kellie O'Callaghan and Melissa Ferguson raised the issues in a series of motions at Latrobe City's December meeting on Monday, highlighting their discussions with school communities.
Cr Ferguson put the spotlight on Yinnar Primary School, which had been pushing for a raft of traffic safety measures through the town, including a the need for a crossing supervisor.
Cr O'Callaghan said council officers had already met with schools to discuss these issues, but concerns had been exacerbated with changes in school drop-off rules during COVID restrictions.
However, she said it was important to keep advocating for more state government support so as to not shift the financial burden onto the ratepayer.
"Across the municipality, I know each and every councillor has a school community within their ward with a level of concern regarding current infrastructure or staffing availability," she said.
"I don't think anything in our discussion tonight is anything but a focus on the welfare and safety concerns for our children, it's not about stepping away from our level of responsibilities.
"It's about making sure there isn't a cost shift from the state government to the local government so ratepayers won't have to supplement or provide funding."
Cr Graeme Middlemiss pointed to Morwell Central Primary School and Kurnai College's Bridal Road campus, where students were being put "in danger" crossing roads after school.
However, Cr Middlemiss said these schools did not meet the state government's funding criteria for safety upgrades.
"The school is saying very strongly that it's unsafe," Cr Middlemiss said.
"Kurnai College has been advocating every year since I've been on council for the need of a crossing supervisor, the teachers come out and do it when they are available.
"It's a bit like a dog's breakfast down there, kids going in all directions, the school is correct in saying it's unsafe."