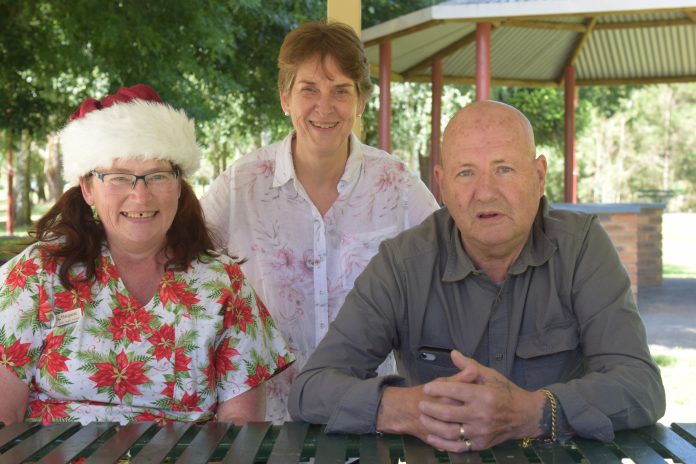 Cher Jimenez
Barry Leicester was not expecting to celebrate Christmas this year.

In November 2019, the Newborough grandfather was told by doctors that he might not last long unless he received a new left lung through a transplant.

He received the news not long after he had lost his wife.
Mr Leicester was diagnosed with idiopathic pulmonary fibrosis, a lung disease that occurs when lung tissues become damaged or scarred.
Pulmonary fibrosis is an incurable disease although medications and therapies can sometimes help ease symptoms and improve quality of life.
"Some nights I couldn't breathe," Mr Leicester told The Express.
The 71-year-old, a retired fitter and turner, accepted what looked his fate.
"I didn't bother because I knew it was coming," he said.
"I just accepted it because I knew I'm wasn't going to get better and that my only chance was a transplant."
With his left lung getting worse and breathing becoming more difficult, Mr Leicester found his health going downhill that he couldn't even walk to answer the door when someone knocked.
He was put on palliative care and despite biding his time was not giving up without a fight.
As doctors advised he was not suitable to get a new lung because he was too frail, Mr Leicester worked hard with a team of health professionals from Latrobe Regional Hospital and Latrobe Community Health Service to prepare his body for a transplant.
"I just kept saying I gotta keep going," Mr Leicester said, recalling times when LRH allied health professionals engaged him to do physical activities.
LRH allied health assistant Margi Bastin helped Mr Leicester do exercises at home "depending on how much he could do".
The grandfather of nine said he pedalled bikes and lifted weights, but said working on the physio bar at The Alfred Hospital was the "killer".
LCHS respiratory educator Karyn Thomas said Mr Leicester's sheer commitment and determination paid off in August this year when he received a new left lung through a transplant at The Alfred in Melbourne.
"He showed such determination and stuck with the rehab program and did the exercises and kept as fit as he could under the circumstances," Ms Thomas said.
Mr Leicester stayed in Melbourne for a couple of months after the surgery so that doctors could check for possible post-surgery issues.
"I spent two weeks at the intensive care unit and other two weeks at the ward and two months in Melbourne as an outpatient. Then they had enough of me," he said.
Mr Leicester said he came full circle after the transplant and could now enjoy fishing, long walks and biking.
Six weeks after his surgery, he rode five kilometres on a pushbike.
Mr Leicester said he was thankful to be receiving support from local health providers throughout his journey.
"I appreciate everything that they're doing for me," he said.