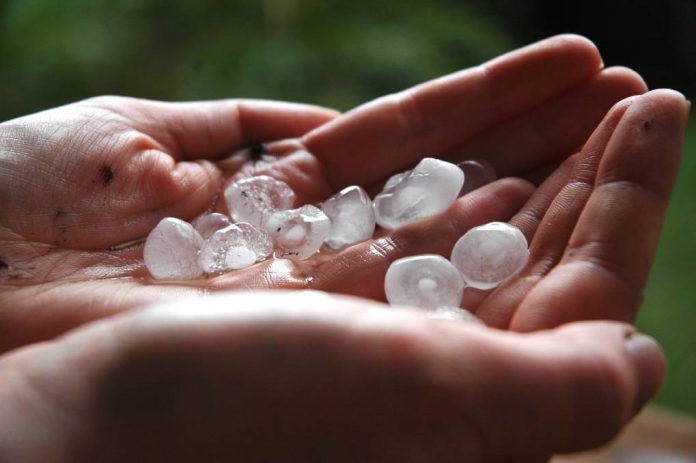 Kate Withers
Gippsland looks set to bear the brunt of incoming thunderstorm activity sweeping Victoria today.

The Bureau of Meteorology has warned the region will likely be the hardest hit thanks to a heavy system moving eastwards across the state.

"We're expecting thunderstorm activity across Victoria, so quite a warm, humid, unstable air mass across the state," BOM senior meteorology Richard Russell said.

"We're seeing some thunderstorms across the south-west at the moment but that will extend over much of Victoria.
Mr Russell said residents should prepare for heavy rainfall with the potential of damaging winds and large hail into the evening.
"Looking at (today), it's very unstable and that humid air mass continues across the state and the trough starts to sharpen and progress eastwards," he said.
"We're looking at a particularly active day for thunderstorms, in particular across… parts of Gippsland where we do expect some severe thunderstorms to occur.
"We're mainly concerned about heavy rainfall but there's also the potential for some damaging winds and large hail.
"Most of that thunderstorm activity will actually… translate to the eastern districts in the early evening."
The Valley is forecast to receive between 6 and 10mm of rain today.
"We've seen some quite significant rainfalls … the associated humidity and instability with that is increasing across eastern parts of the state," Mr Russell said.
"This is all associated with a trough that's sitting across Victoria and that trough will sharpen (today) and move eastwards.
"That acts as a really sharp focus for thunderstorm activity and that finally does clear during the early hours of Friday.
"Our main concern period is (today) when that becomes very active through to the early hours of Friday morning."
Mr Russell said that rainfall and storm activity could be "hit and miss" across the region but will ease into the weekend with mostly clear skies ahead.
"The very nature of thunderstorm activity (is) quite hit and miss in terms of where you can see the heaviest falls," he said.
And in brighter news for the festive season, the weather for Christmas Day is looking relatively stable across the state.

"At this stage it's just a very broad look at the situation but it does look quite settled and generally just slightly above average," Mr Russell said.