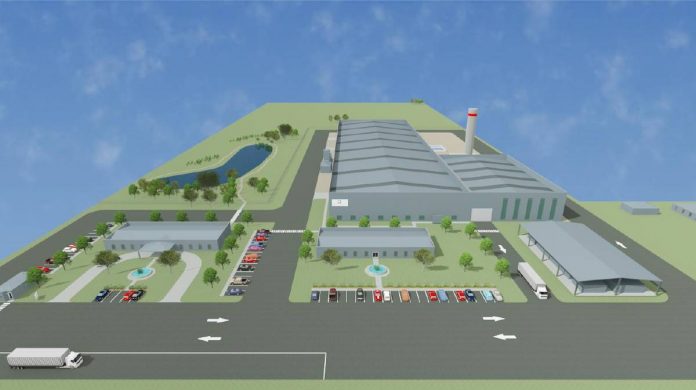 Michelle Slater
The Victorian Planning Minister Richard Wynne has stepped in and given the green light for Chunxing to build a used lead acid battery recycling plant in Hazelwood North.

The decision is due to be formally gazetted in the next fortnight, but The Express understands the approval was officially made in the past week.

Chunxing is aware of the Minister's decision and will release a statement in the coming weeks.

It comes as the application was awaiting to be heard at the Victorian Civil Appeals Tribunal in April after it was refused by Latrobe City Council at a special council meeting in September.
The Minister intervened to approve the project which met the criteria for a Development Facilitation Program established by the state government.

According to documents seen by The Express, the Development Facilitation Program "identifies priority projects that deliver investment into the Victorian economy, keep people in jobs and provide a substantial public benefit".

"Projects which meet the established criteria are recommended by the program for the minister's consideration for possible intervention," the documents read.

Chunxing is planning to process 50,000 tonnes of lead acid batteries into 28,000 tonnes of refined lead per year on the Fourth Road site, providing more than 50 ongoing jobs.
However, the application had attracted significant community objection with fears of possible lead contamination into the local environment.
Latrobe City Council knocked-back the planning application after deciding it did not meet the requirements of the planning scheme, including taking into consideration amenity impacts.
The application had already been approved by the Environment Protection Authority which had taken detailed technical, environmental and human health studies into account.
Latrobe City is yet to receive details of the approved planning permit.
A Latrobe City spokesperson said council acknowledged the minister's intervention, however was "disappointed that the government failed to consult council or the community on the matter".
The state government established the Latrobe Valley health innovation zone in 2016 as the first of its kind in Australia in order to deliver better health and wellbeing outcomes for the community.
"Council now asks the state government, what is the relevance of the health innovation zone in this decision and what role will the health innovation zone have going forward?" the spokesperson said,
"Council is committed to working with the government to ensure community sentiment relating to the health and environmental impacts of the approved facility are addressed and in order to ensure there are no negative health impacts associated with the facility."
More to come.