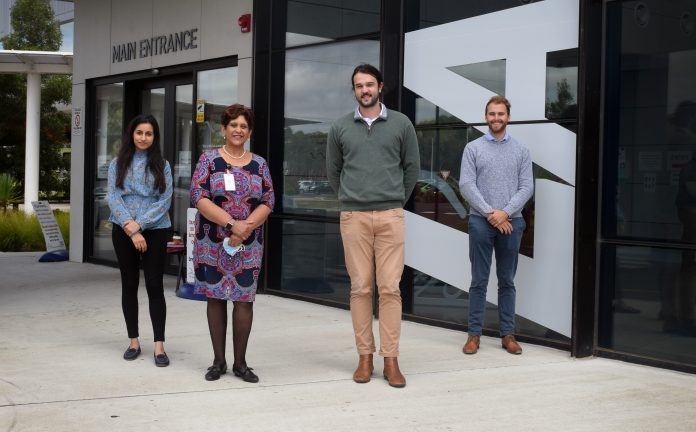 Tessa Randello
Three of Latrobe Regional Hospital's interns for this year are local doctors.

The hospital welcomed 30 interns in total to the hospital on Tuesday.
LRH chief medical officer Dr Humsha Naidoo said the hospital was "extremely pleased to have three interns who have a link to the Latrobe region".

"Research shows us that people who grow up in regional areas are more likely to come back to regional areas," she said.
"Our long-term strategic vision is to attract all of these interns back to the Latrobe region once they have completed their training and further specialisation.

"For us it is a great benefit to have young doctors who know the regional areas and are able to care for the community that they came from.
"It is also great for the local economy, these interns will stay in local houses and go to shops and restaurants in the area."
Dr Naidoo also said this year's interns will be the second group able to take advantage of a new program at LRH, aimed at keeping doctors at the hospital for two years.
"We are also offering pathways that they can work in towards the specialisiation that they would prefer… in the second year after they have completed their internship," she said.
"This will attract them to stay in the region for two years, we developed that last year.
"This year about 50 per cent of our interns from 2020 are staying for a second year."
Dr Niharika Ojha, from Traralgon, is one of the local interns and said working at LRH "feels like home".
"I am very familiar with this area, I was back here in my fourth year as well," she said.
"It feels really nice to be back; I remember really enjoying my time here, I felt really supported and I always wanted to come back to LRH."
Dr Ashton Arthur, who also grew up in Traralgon, said it will be an interesting experience to work in an area he knows well.
"I think it will be interesting knowing the community and treating people that I have a relationship with outside, I'm looking forward to that and a bit apprehensive to see how that goes," he said.
Dr James Polmear grew up in Foster and also spent a year of his studies at LRH before becoming an intern this year.

"I really enjoyed my year here… I like the smaller hospitals compared with the bigger city hospitals, you get to know the people a bit better and build those relationships a bit better," he said.