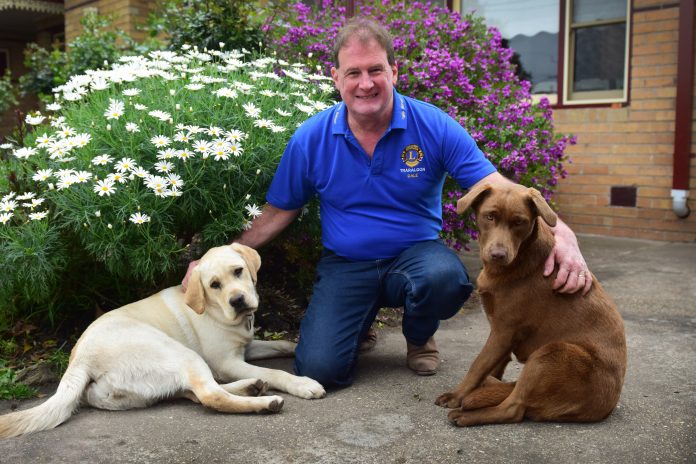 Michelle Slater
Latrobe Valley business groups are circling to attract more recycling industries to the Latrobe Valley upon news the Hazelwood North battery plant has been approved.

Latrobe City councillor Dale Harriman said he had been contacted by industry groups stating that a range of plastics and metal recyclers were now keen to invest about $500 million in the Valley.
"There are a lot of closed-cycle economy industries looking to come here because we have an engineering and manufacturing background, there is a push to re-attract these industries here," Cr Harriman said.
"Obviously, there was a large group in the community against the battery plant but also a large range of groups supporting it as it's being seen as a positive investment in the area."
Traralgon business advocate and safety advisor Claudio Marino has come out swinging in support of Chunxing, saying the project "ticked the boxes".
"Minority groups are against it. It's well below EPA standards and it will create an industry to benefit the Valley. We need jobs, and other businesses will follow after this," Mr Marino said.
"If this industry doesn't come then the Valley will have nothing, no one will invest in us, it needs to be sensibly looked at.
"We will never have an SEC again that provides thousands of jobs, the Planning Minister recognised this was a depressed area and this is why he gave it the tick of approval."
The battery plant was also supported by Latrobe Sustainability Group president Lorraine Bull, who made a submission in favour of the planning application to Latrobe City Council.
Ms Bull said she thought approving the plant was a "vote of common sense" as it would open up opportunities for more recycling industries, with jobs and training avenues.
"Australia needs to look after its own waste, and this means less mining and distrurbances to get the resources to produce the type of batteries that the vast majority of people have in their cars," Ms Bull said.
"I understand the community's concerns, but I feel these concerns are unfounded. The EPA approved it and the emissions will be well below EPA levels."