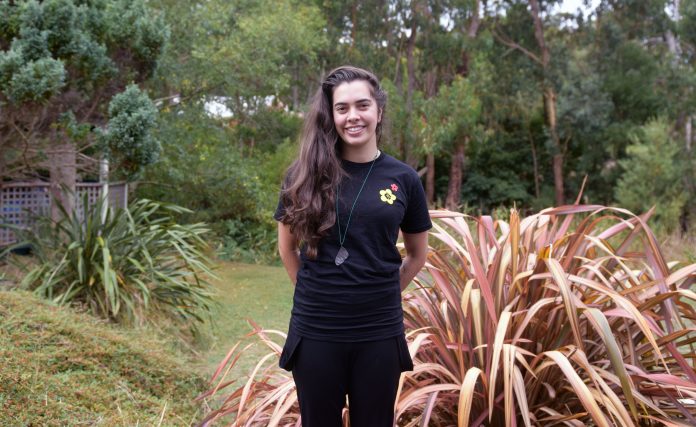 Tessa Randello
Hollie Johnson has been named as one of the semi-finalist in the 7News Young Achiever Awards across the state.
The Churchill-based Gunaikurnai and Monero Ngarigo woman is a photographer, mentor to Indigenous students, co-founder of a new company, Deadly Wears, and taught Indigenous language at schools.
Ms Johnson, 28, was nominated in the Yarn Strong Sista Indigenous Achievement Award.
Ms Johnson has worked with over 200 students, supporting them in their studies to graduate through her work for the Australian Indigenous Mentoring Experience (AIME) in her position as Gippsland program manager.
Ms Johnson said she was stoked to be able to do her work in Gippsland.
"I was a bit surprised to hear that I had been named as a semi-finalist, especially after looking at the other people in my category," she said.
"My cousin (Kim Lovegrove) who is a semi-finalist in the careers category, she just started a business and her first show coming up.
"I grew up here my whole life, this area is community and it's my grandparents country and I am fortunate enough to work in community here."
Ms Johnson said she has no plans to slow down, after starting a company with her cousin last year.
"Currently we are doing apparel which is called Deadly Wears, the main importance is caring for country, people wearing their ethics on their shirt, and putting First Nations people first," she said.
"We had our second apparel shoot in Tyers las weekend and looking into doing a campaign for NAIDOC Week.
"We are hoping to do some mini films on country with people going back to the bushfires that have occurred and getting their perspectives.

"We will have apparel with that, but I think we are more excited about the campaign side of doing the videos and getting people to get out on country, during COVID a lot of people struggled because that is so important to do for First Nations people."
Ms Johnson also said that COVID has an impact on her work for AIME.
"We ended up having our own TV channel during COVID … we had people from all over the world watching, we had kids running the show, schools getting involved and we were pretty happy with that," she said.
"In the first week of February this year we also launched Imagi-nation University. We support the university students that will now be running the program with Indigenous kids in high school."
Winners will be announced at an Awards Gala Presentation Dinner on Friday, April 16.