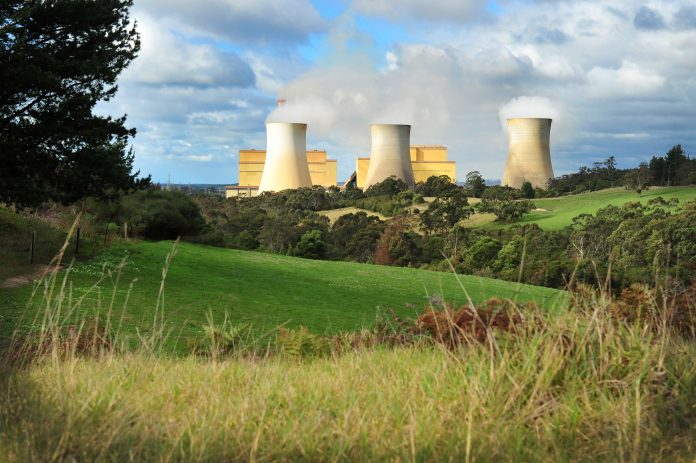 Michelle Slater
The Latrobe Valley's three coal generators have accepted the Environment Protection Authority's updated licence reviews, which sets pollution limits for Victoria's brown coal power stations.
But, environment groups have slammed the renewed licences as a "failure" that would not lower greenhouse gas emissions, accusing the EPA of making "modest tweaks" to pollution limits.
The EPA released the updated licences on Friday after the process began in 2017 with the input from 493 submissions.
The new conditions include limits for mercury, fine particles and coarse particles, and each power station must continually monitor their air emissions and publicly share the data online.
The EPA is also requiring power stations to monitor class three indicators – or extremely hazardous substances.
Yallourn is required to install a continuous real-time emissions monitoring system for nitrogen and sulphur dioxide – in line with the Valley's the other two power stations.
Yallourn and Loy Yang A must now provide coal ash pond rehabilitation plans and carry out mine dust controls.
There are also changes to the amount of start-up and shutdown hours across the three stations and reduced wastewater limits.
The new licences were issued in accordance with the Victorian government's long-term target of net zero greenhouse gas emissions by 2050.
EPA regulatory standards executive director Tim Eaton said the community would now have the "best information about emissions coming in a timely matter".
"The health of the local community and the environment is EPA's first priority, and these additional requirements will ensure both remain protected," Mr Eaton said.
"EPA's licence review program aims to ensure they are consistent with policy, are enforceable and meet community expectations."
Environment Victoria chief executive Jono La Nauze said the reviews did not impose any limits on carbon dioxide pollution and the group was considering legal options to challenge the renewed conditions.
Mr La Nauze said there were no requirements to install "basic pollution controls" in line with US, the EU, China and India that could reduce pollutants by more than 85 per cent.
"Today's outcome makes a mockery of the Andrews government's efforts over the past five years to modernise the EPA and to strengthen our climate laws," Mr La Nauze said.
"If this is the kind of decision we get in 2021, then Victoria's climate laws simply aren't up to the job and neither is our environmental regulator."
The EPA had stated in its review that by limiting emissions from other pollutants, it was capping the amount of coal that could be burned, and would indirectly stop greenhouse gases from increasing.
However, Mr La Nauze said preventing emissions from increasing was very different from "actually reducing emissions, and emissions need to come down urgently".
"By failing on climate and making only modest improvements on toxic pollution, the EPA's licence review decision continues to put the community and environment at risk."
All three of the Latrobe Valley's power station operators EnergyAustralia, Alinta and AGL stated they had accepted the EPA's conditions.
An Alinta spokeswoman said Loy Yang B would operate within the parameters of the renewed licences.
An AGL spokeswoman said the company was starting best practice changes at Loy Yang A to ensure the revised emissions limits and conditions would be upheld.
An EnergyAustralia spokesman said this year, the company would make "significant investments" to increase its continuous emissions monitoring and reporting systems at Yallourn.