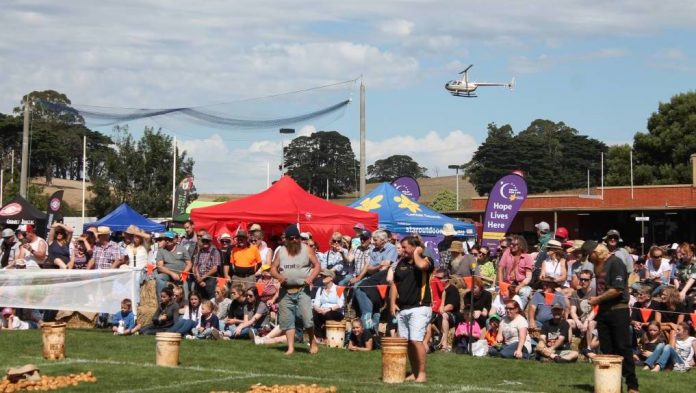 Michelle Slater
Thorpdale Potato Festival organisers have cancelled the 2022 festival planned for the March long weekend and postponed it to 2023.
It comes after this year's spud fest was axed in a decision organisers made in lockdown last year.
Festival publicity officer Barbara Butterworth said organisers were "very disappointed" to make the decision last week, but felt any snap lockdowns made festival planning too risky.
"We need 12 months of planning and community support, and the (state) government has now got the rights to suddenly lockdown the state until the end of the year," Ms Butterworth said.
"We get 10,000 people at the recreation reserve and the government needs to allow a lot of people to gather. This puts us off organising anything for 2022."
Ms Butterworth said the festival would be contacting sponsors and supporters to see if they were in a position to support the event down the track.
The festival is a tribute to the region's spud industry, and features pallet throwing, hessians on the field, working dogs, kids' activities and farm demonstrations.
The event was put on ice for 13 years and returned in 2015 as a biennial festival at which Ms Butterworth said drew "record-breaking attendances".
She said organisers are hoping to put on a raft of new activities in 2023, for the 29th spud festival.