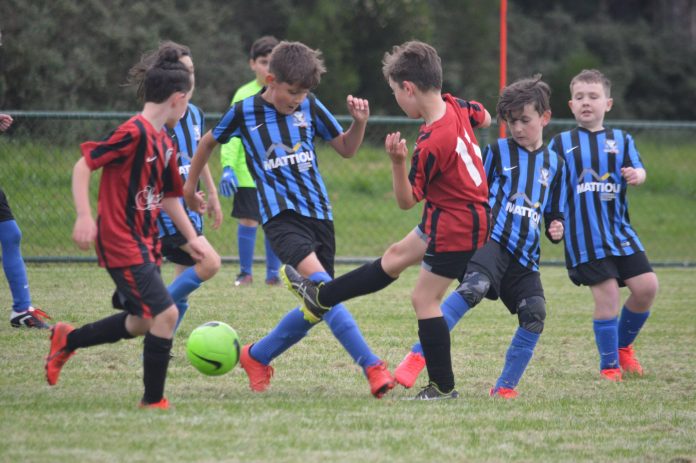 Gregor Mactaggart
LOCAL soccer officials have issued a plea for junior players to pull on the boots as the 2021 season draws closer.
The knock-on effect of COVID-19, which resulted in the 2020 season being cancelled, is being felt in the underage ranks across the Latrobe Valley Soccer League competition.
The LVSL board recently extended the starting date of the Junior and Miniroos season until March 27, two weeks after the senior season begins.
LVSL president Allan Roberts said there was still plenty of time for players to join a club and play this season.
"As a league we're aware that many of our clubs are still re-engaging players, families and volunteers due to the impact of a COVID interrupted season last year and also summer sports going later this year than previously," he said.
"We thought that it might have been the senior numbers that would take a bit to come back after coronavirus and the junior numbers would hold up OK, but it has been the opposite.
"Having that year off has obviously had an impact."
Roberts said that clubs had until Monday, March 15 to finalise what age groups they will field teams in for 2021.
"We'll hold back releasing the draw until the clubs have a greater clarity in terms of their available numbers," he said.
"There are some clubs that are doing well (on the numbers front), but there's others who have reported major drop-offs.
"East Gippsland and Sale, who are traditionally two of our stronger clubs in the junior ranks and normally have multiple teams in some divisions, are reporting drop-offs of 40 per cent.
"The numbers are also down a little bit in the Moe region (encompassing Moe United, Newborough/Yallourn United and Monash).
"Churchill and Falcons are also struggling a bit.
"We want to get that message out there that any kids who want a game of soccer this year right, the clubs would be more than happy to see you."
The LVSL age groups for both girls and boys are as follows – Under-6, Under-8, Under-10, Under-12, Under-14 and Under-16.
For more information, here are the contact details for each club's junior co-ordinator.
CONTACT DETAILS FOR EACH LVSL CLUB
Moe United – Reg 0438 950 046
Monash – Peta 0427 132 325
Newborough/Yallourn United – Steve 0412 203 690
Falcons 2000 – Mel 0412 927 397
Fortuna – Allan 0417 276 767
Morwell Pegasus – Louise 0409 866 167
Churchill – Tracey 0431 045 599
Traralgon City – David 0480 298 755
Olympians – Belinda 0432 498 581
Tyers – Erin 0414 244 130
Sale United – Laurel 0409 144 757
East Gippsland – Veronica 0488 539 200