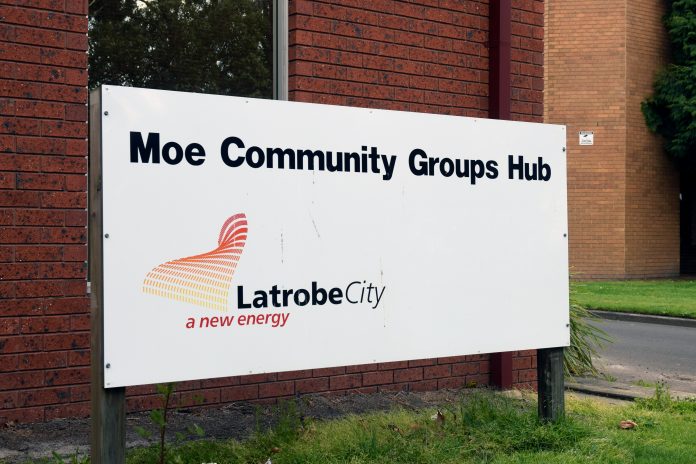 By TOM GANNON
LATROBE City Council will produce a report looking into ways it can assist Gippsland Employment Skills Training (GEST) after the service was forced to relocate from the former Moe Community Groups Hub.
On July 5, GEST, who held the commercial lease at the former Moe Library along with other community groups were told to vacate the premises by August 20.
Cr Dale Harriman moved the motion citing the short notice and impact on GEST as a reason for wanting to see if council could provide any financial or funding based assistance.
"This has had a huge impact on GEST, they had to at very short notice attempt to find alternate accommodation and move a vast array of services, equipment and furniture from Moe to the only location they were able to find which was in Morwell," he told council at its recent monthly meeting.
Cr Harriman said he believed the July 5 decision did not meet with the resolution of council that was made during a closed session and had not been "dealt with in the manner that we councillors had decreed they should be".
"On the fifth of July (GEST) were advised they had to leave, that does not meet with the resolution of council that was made in a closed session, therefore I'm asking my fellow councillors to allow a report to come back so we can determine how much of a financial implication or costing implication this had," he said.
Although the motion was ultimately carried, Cr Brad Law opposed the motion stating it would be a "disservice to ratepayers if we funded them (GEST) any more" and that Latrobe City Council had met their obligation under the lease.
"While they've been tenants of that building GEST have been the beneficiary of, depending on what type of commercial rate you want to put on it, have been the beneficiary of probably $170,000-250,000 in funding so for us to fund them again is just not on," he said.
In response, Cr Harriman said council should consider assisting GEST as it had been a council decision which saw the Community Groups Hub originally established.
"It was a decision of council to agree to a peppercorn rent, it was a decision of council to set up a community hub, GEST fulfilled those, they were meeting the requirements of a council decision," he said.
The report is due to be presented at council's next meeting on October 4.