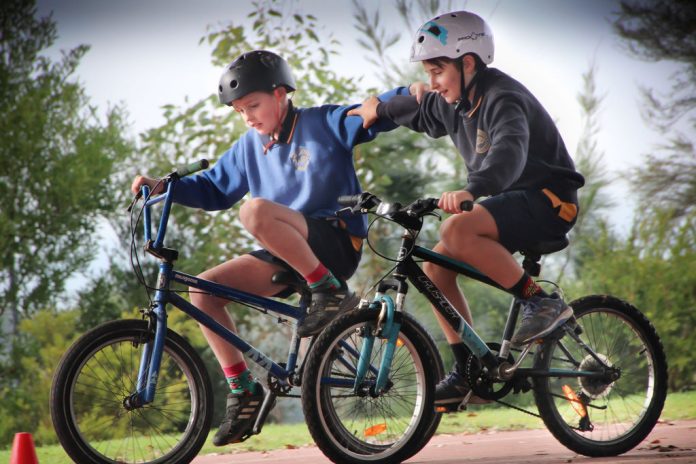 Alyssa Fritzlaff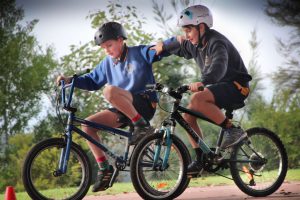 RIDE Nation is providing mountain biking sessions for kids at Traralgon Pines Mountain Bike Trail from September 28-30.
Local Ride Nation coordinator Karin Jones, is passionate about the new initiative, and calls the school holiday program an opportunity for local kids to "get away from electronic devices and to be in the fresh air".
The initiative was launched in November last year by AusCycling (Cycling Australia), and Ms
Jones believes "Gippsland is a great pilot".
The program is supported by Latrobe Valley Authority, Baw Baw Shire and Bendigo Bank.
Ms Jones has been a member of Cycling Australia for more than 20 years, and hopes the Ride Nation will get more people in Gippsland to hop on their bikes.
"It's about getting people out and about, enjoying bike riding" she said.
Beginning in Gippsland schools, the program has been offering bike education classes to students and professional development classes for teachers – giving them the opportunity to run their own programs.
Since the beginning of 2021, Ride Nation has reached 800 children through various school
programs and after school sessions.
Despite being impacted by numerous lockdowns. Another 400 are set to get involved in Term 4, providing COVID restrictions allow.
Ms Jones said the ''exciting'' program could even "develop into some of these kids into being high performance athletes".
However, she emphasises in the inclusivity of the sport, "two-year-olds on balance bikes right through to grandparents in their eighties on e-bikes"
The Gippsland coaching coordinator of the
program is Brenton Jones.
Born and bred in Jindivick, Mr Jones is an Australian professional cyclist who has
represented Australia across the world, most recently competing in the National Championships Road Race.
Ms Jones said that the program is safe way to exercise during the pandemic.
"You can easily social distance and still have lots of fun with your family or friends on so many of the rail trails or bike paths that the region has," she said.
The Traralgon program caters for children aged 6-12, both beginners and experienced.
Bookings are available on the Ride Nation website, ridenation.com.au