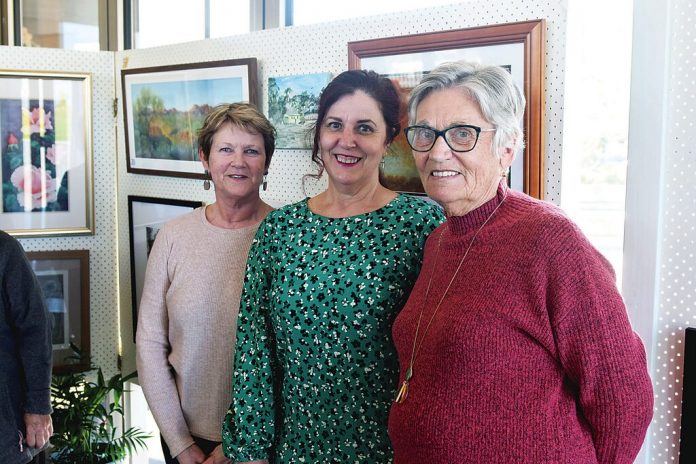 Liam Durkin
By LIAM DURKIN
THE Moe Art Society Spring Art Show is now open.
Visitors to the Moe Library will be able to check out a wide display of artwork currently on display.
A huge selection of artworks showcasing the capabilities of local artists are hanging from the walls ready to be admired.
Moe Art Society vice-president Ken Downes said this year's show offered a change from its usual space.
"We've gone about doing this in a different place this year, it is closer to the community, it's right in the centre of Moe town, where we normally would have had it down at Gippsland Heritage Park," he said.
"This is a bigger job. With COVID it has been a very tiring time, because we've had dates fixed for openings and then all sorts of things have happened that have made it a tough gig."
Mr Downes said all the artwork was created locally and available to purchase.
"All the work you see is the work of our members from many, many genres," he said.
"You have charcoal drawings, pencil drawings, watercolour, pencil, acrylic, oil, the whole gambit – large and small pieces."
A watercolour artist himself, Mr Downes said it had been a great team effort by the society in putting the show together.
"We're very proud of what we do, it's been a nice journey so far," he said.
"The highlights for me is the fact we are showing it right in the middle of town – it is something special in here.
"Hopefully the public come to see it and enjoy the art that we do."
Latrobe City Mayor Sharon Gibson was on hand recently scouring the group's pieces, and couldn't help but marvel at the work on display.
"I've already bought five (pieces)," she said enthusiastically.
"If you look at the quality of the exhibition and the works, I defy you not to be so enthralled by it … it is just brilliant.
"These are our locals, we have such depth of talent here.
"It is so well worth coming, it really is."
The exhibition will run for the next month.
The Moe Art Society meets Thursdays from 9.30am at Gippsland Heritage Park (Old Gippstown).
New members are most welcome.
For more information phone president Beryl Galloway on 0407 271 686.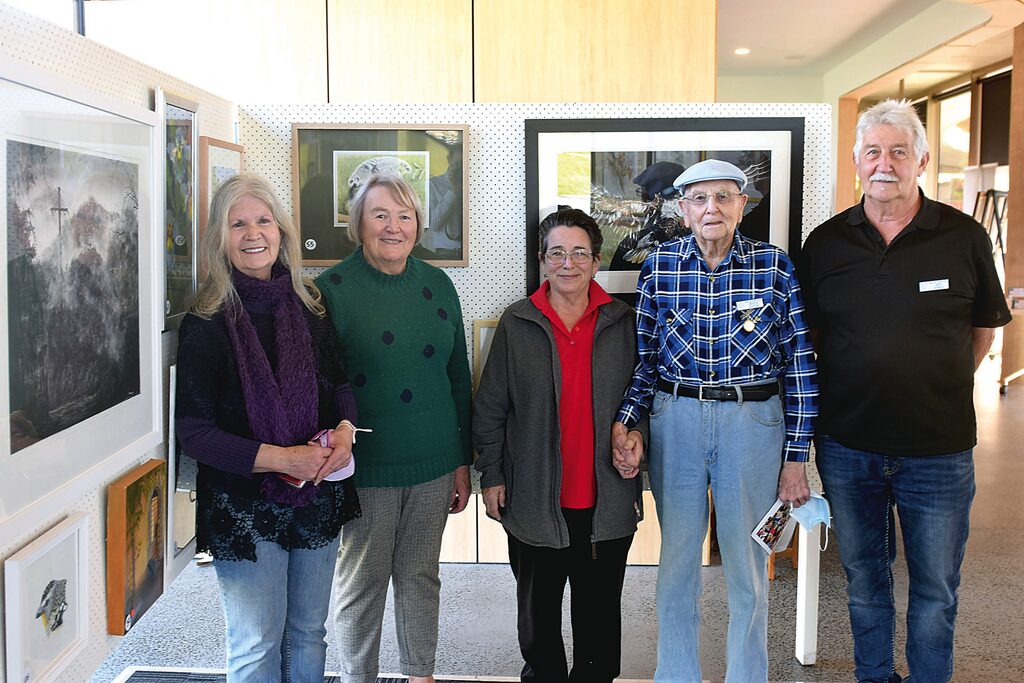 Come and have a look: Moe Art Society members Halina Taig, Rosemary Arthur, Elaine Payne, Dennis Davies and Ken Downes at the club's Spring Art Show.
photograph liam durkin (please note: facemasks removed for purpose of photo).