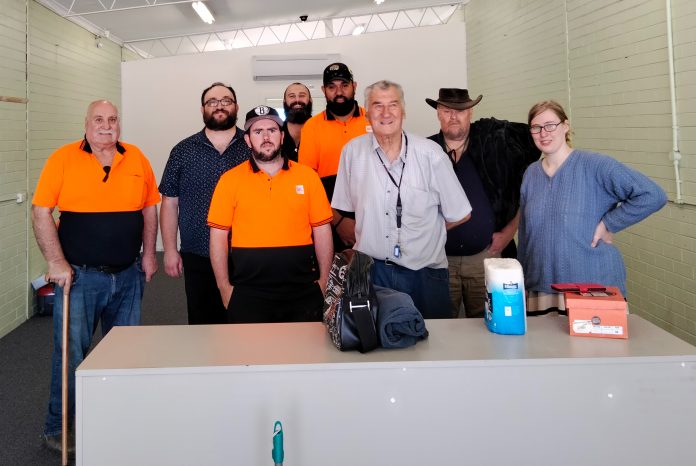 IN 1997, a group of Gippsland families noted a gap in the support of people who are supporting others. Out of this, Gippsland Carers Association (GCA) Inc was born.
For the next 24 years, GCA worked tirelessly to support and advocate for the families of
Gippslanders living with a disability.
Under the leadership of president and advocate Jean Tops, GCA became the voice for families in their community and, at times, on the steps of parliament.
In recent years, following the passing of Ms Tops and the cessation of state and federal funding for the group, the board was forced to concede that 2021 would likely be the end of Gippsland Carers Association and preparations had begun to wind the organisation down to close their doors forever.
It was at this point that then-vice-president (and Latrobe City Councillor), Dale Harriman began to make calls to see if anyone in the community could help.
"Knowing the history of Gippsland Carers and the number of people that have been helped over the years; and with people now needing help to navigate the NDIS, I thought it was important to leave no stone unturned when finding help to resurrect the organisation," Cr Harriman said.
That help came in the form of CoAbility, a local NDIS Support Coordination company.
"Most coordinators at CoAbility had worked with Gippsland Carers Association at one time
or another," CoAbility's Community Program Development Coordinator Ron D'Arcy said.
"The NDIS is there to provide supports to a person living with a disability. However, it can't
do everything. There are still massive gaps when it comes to ensuring that the families of participants are supported. When we were approached by Cr Harriman, we really didn't need to think too hard. This service is vital to Gippsland."
And so, on Thursday, December 16, 2021, a combined team of workers (comprising of
volunteers from GCA, CoAbility, Maxima JobLink, Latrobe Valley Enterprises and Latrobe community members) packed up 'The Carers Place' in George Street, Morwell and moved the entire organisation into the Offices of CoAbility.
This move means no more burden of rent or utilities for GCA and the opportunity to move to a much larger premises with CoAbility further into 2022.
"This move benefits both groups," CoAbility regional manager Amber Ericksen said.
"Gippsland Carers Association will have quick access to NDIS consultation for their clients, we (CoAbility) can find support for the families of our participants and Gippsland will continue to have access to a community organisation who has spent decades advocating for them."
Gippsland Carers Association Inc and CoAbility are now both located at 215 Princes Drive, Morwell.