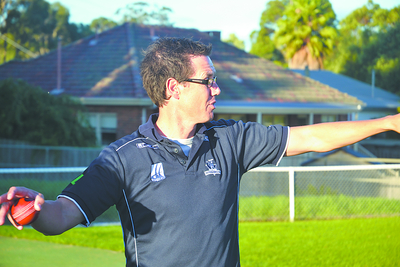 cricket
By Catherine Mcgauran
Spin bowling may seem like a difficult skill to acquire, but former Australian Test spinner Bryce McGain made it look easy on Monday night.
More than 40 players, coaches and parents attended the seminar held at Duncan Cameron Reserve, on how to coach spin bowling in the modern era.
Spin bowler and president of the Rovers Cricket Club, Mark Hore, said the role and style of the spin bowler had changed over the years and the seminar was very topical.
"With the rising popularity of Twenty20 cricket, the role of the spinner has changed," Hore said
"These shorter forms of the game provide bigger challenges for spinners; now they have to think more about their strategies."
Hore also pointed out encouraging young players to learn spin has always been difficult.
"When young spinners are learning, they'll often get 'tonked' a bit and they lose their confidence," he said.
"It's very hard to encourage them to keep at it, and when they are playing shorter forms of the game where players are encouraged to go for big hits, it can be hard to keep them in it."
McGain, who currently plays district cricket for Prahran, focused on keeping things simple and used a slide show to illustrate his points.
His talk covered everything from strategy to the biomechanics of spin bowling.
The level of junior involvement on the night was positive, with some of Gippsland's finest young female cricketers getting in on the action.
Leongatha spinner Chelsea Moscript and Victorian Spirit wicket keeper Erica Kershaw came along to share in McGain's knowledge.
"I've been to a seminar with (McGain) before and it was really fun, so I wanted to come again," Kershaw said.
Both girls said they looked forward to cricketing events in the region.
During the seminar, participants were encouraged to put theory into practice with a session in the nets, where Moscript was able to show off her skills along with cricketers from as far as Bruthen.
Regional cricket manager for Gippsland, Rob Wood, was pleased with the turnout.
"Each year we have access to an expert coach in an area of our choice," Wood said.
"Bryce comes down here a fair bit; he's just fantastic at sharing his knowledge."