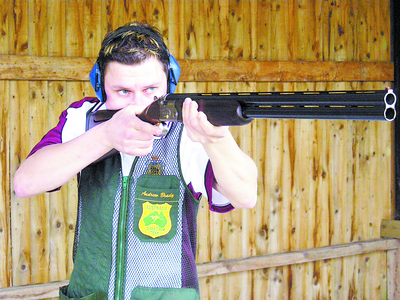 After 17 years of trap shooting, Glengarry's Andrew Brady has clinched his first open national title.
Two weeks ago Brady was crowned the Australian National Single Barrel Champion.
Competing in Wagga Wagga, Brady won with a score of 152/152, the second highest score in the 58-year history of the championships.
"Winning it was a pretty good feeling," Brady said.
"I'd been training for about 12 months for this event specifically, so the hard work has paid off."
Although Brady had multiple open state and junior national titles behind him, he said the recent victory was "by far" his most prestigious.
"This is my first open national title, so hopefully I can capitalise on it and keep going," he said.
According to Brady, his style of shooting is very similar to the Olympic discipline, with some differences.
"We call it trap shooting – the difference is at the Olympics the targets move faster and come out at a harder angle and the height varies too," Brady said.
And the Olympics are definitely in his sight.
"It's always been a goal of mine to represent Australia at an Olympic games, so this is a good stepping stone," he said.
"There's still a long way to go; the shooters at the Olympics are professional athletes so I'll just have to keep training and see what happens in the future."
The Express asked Brady to explain what was involved in a trap shooting competition.
"You shoot brackets of 25 targets which usually takes about 30 minutes," he said.
"The event is 50 targets and everyone who shoots 50/50 goes into a sudden death shoot-off, so when you miss you're out.
"We kept going until we got to 152 which is how that score came about."
According to Brady, hand/eye coordination is crucial to being a successful shooter; however, his personal challenge lies in the concentration.
"The rest time between brackets changes… it could be an hour or even two hours," he said.
"But as you get to the shoot off stage it can get down to five minutes."
Brady's weekly training schedule includes shooting and mental strength exercises.
Although he is unable to attend the world championships this year because of family commitments, Brady was looking forward to defending his title next year in Perth.
"It's a shame I'll miss out on the world championships, but I'm looking to defend my state title later in the year and then the national title in Perth next year," he said.
"In 2014 the world championships are in New Zealand, so I'll be focusing on getting to that competition."
Brady is a member of the Morwell Gun Club, which holds competitions on the first Saturday of every month.
The community is invited to go and try shooting under supervision.