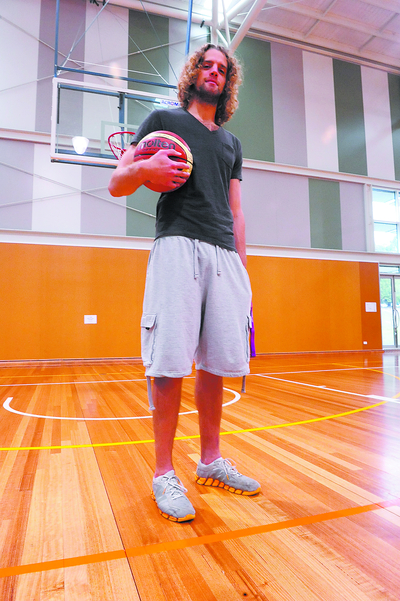 LATROBE City Energy recruit Russell Permenter is off to a flying start in his first season with the club, after being named player of the month for April in the Big V Division One men's basketball competition.
Permenter was recruited by the Energy at the beginning of the year and has played college basketball in the United States.
Despite the award being an individual honour, the modest Texan credited his achievement to smooth team work.
"I think we really started to play really well as a unit, which led me to getting a few open shots," he said.
"It's started to come together for us and now we understand each other's' games, it's going to get even better."
After nine rounds, the Energy were second on the ladder, with coach Luke Smith telling The Express last week he believed the side could win the championship.
Permenter confirmed this because of his belief in the Energy's teamwork.
"I certainly think I'm justified in saying that we can win the championship because when we play our best game, no one is on our level," he said
According to Permenter, the standard of the Big V competition is "very high" and is comparable to competitions in the United States.
"This season, everything we do we have to fight for," he said.
"Nothing has come easily and any team can beat you on a given night, so all the games are played at full intensity from start to finish."
Approaching the half-way mark of the season, the team is "happy but not content" with its position.
"So far we've done a pretty good job and we know what we need to address," he said.
"But ultimately we want to be playing our best basketball at the end of the season, and I think we're really on track to do that."
Shortly after arriving in Australia, Permenter told The Express he wanted to get involved in mentoring and sharing his passion for basketball with young people.
Three months into his stay, he is doing just that by getting involved with the Active After School Program, as well as offering one-on-one coaching.
"Basketball is such a big part of my life, I want to share that with kids and help them to achieve their dreams and goals," he said.
Off the court, Permenter is taking every opportunity to travel Victoria and is loving life in the Latrobe Valley, with the "areas around Yinnar South" mentioned as his favourite spots.
"It's just so beautiful out there with all the open hills, and the clear nights, it's beautiful being out there, we're very lucky," he said.
The Energy's next match will be against Werribee at Drouin stadium on Sunday from 1pm.