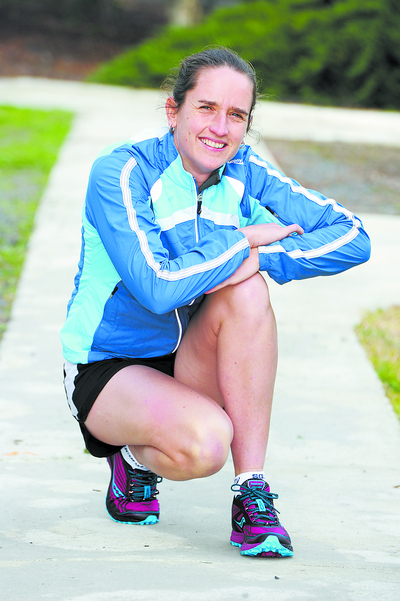 Delburn runner Kathryn Preston will attempt her first marathon this September – in New York, with 30,000 other starters.
Preston, who has recently focused on adventure racing, has secured a spot in the prestigious event after running last year's Burnley half-marathon in a personal best time of one hour and 24 minutes.
"I've always wanted to run a marathon and to do one of the big ones would be a great experience," she said.
"I think it's a goal for most runners; that sense of achievement to say you've done it."
This year Preston has competed in two team adventure races in New Zealand and New South Wales, coming third and first respectively.
During those events she has trekked and run "up to 60 kilometres" in one leg but said the marathon would be another experience.
"This is going to be more intense," Preston said.
"I could go out tomorrow and jog 42 kilometres, but I want to run the whole way and get a good time.
"To actually race it (that distance) is a different thing."
Mentally, Preston believed adventure racing had put her in a "good mindset" for the marathon because of the need to "push through the pain barrier".
"You know how to push the limits; once you hit a certain level of pain it doesn't actually get worse," she said.
"If you can stay with it you're alright."
Preston's physical preparations are well under way, and currently includes seven training sessions per week and is gradually increasing the length of the sessions.
"I've started doing more running and less biking and kayaking to get my muscles back used to running," she said.
Preston has certainly experienced success in running, having won the 2010 and 2011 Victorian Road Racing Championships, as well as being crowned the Victorian Cross Country seasonal champion in 2010.
Preston said she was looking forward to the event, but was realistic about what lay ahead as she worked towards her goal of running "under three hours".
"I'm excited about it, but there's also a long way (to go)," she said.
"There's a fair bit of training to do between now and then."