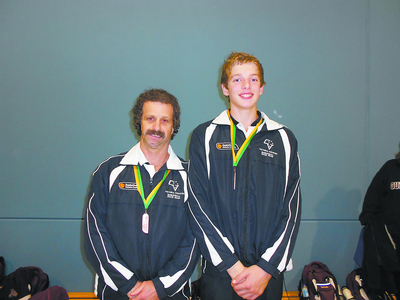 THE Traralgon Amateur Basketball Association has been successful in securing the host title for the 2013 Under 12 Junior Country Championships, also know as Future Stars.
The championships will be played in the Latrobe Valley from 8-10 April next year.
About 64 teams representing associations across regional Victoria will converge in the Latrobe Valley to attend the three-day event.
Traralgon Basketball administration officer Matt Royal said it was a great opportunity for the association to host such a major event in the Basketball Victoria Country's calendar.
Royal said it was pleasing to win the tender to showcase junior basketball championships in the eastern end of the state.
He also said the championships have proven to be a great stepping stone in a young basketballer's career as Danni Pearce, a Traralgon player who played at this event in 2006 and 2007, will soon fly out to Amsterdam to represent Australia at the Under 17 World Championships.
Another player who represented Traralgon at junior country championships was Jack White.
Jack recently returned from Tamworth with a bronze medal where he represented Country Victoria at the Under 16 National Junior Championships.
Jack was coached at the nationals by Traralgon coach Wayne Royal, who also has coached at many junior country championships, including Future Stars.