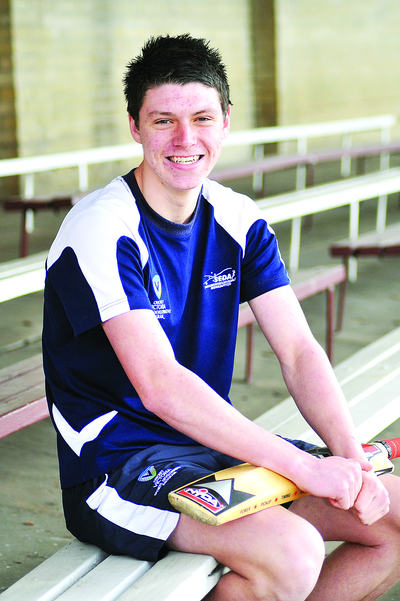 Maffra's Chris Bell said he "enjoyed school", but he liked sport more.
"I didn't mind school, and I got on alright there, but I just love sport," he said.
Like Sharnie and Michael, Chris enjoyed the more relaxed learning environment, as well as the added responsibility the school placed on its students.
"We get more responsibility here," he said.
"We get a computer at the start of the year and it has on it the dates when all our work is due for the year.
"The teachers don't chase us up as much, only if someone is really far behind."
As a cricket fanatic, Chris also liked being able to have more time to focus on his sport.
In the coming cricket season he will start playing for the Gormandale Cricket Club, which he said he was looking forward to.
Like Michael, Chris will finish at SEDA at the end of 2014, but was not sure what he wanted to do.
"At the moment I'm just enjoying the course and the opportunities it opens up," he said.
"I think (the course is suited to) anyone who has a passion for sport and likes learning in a more laid back environment."