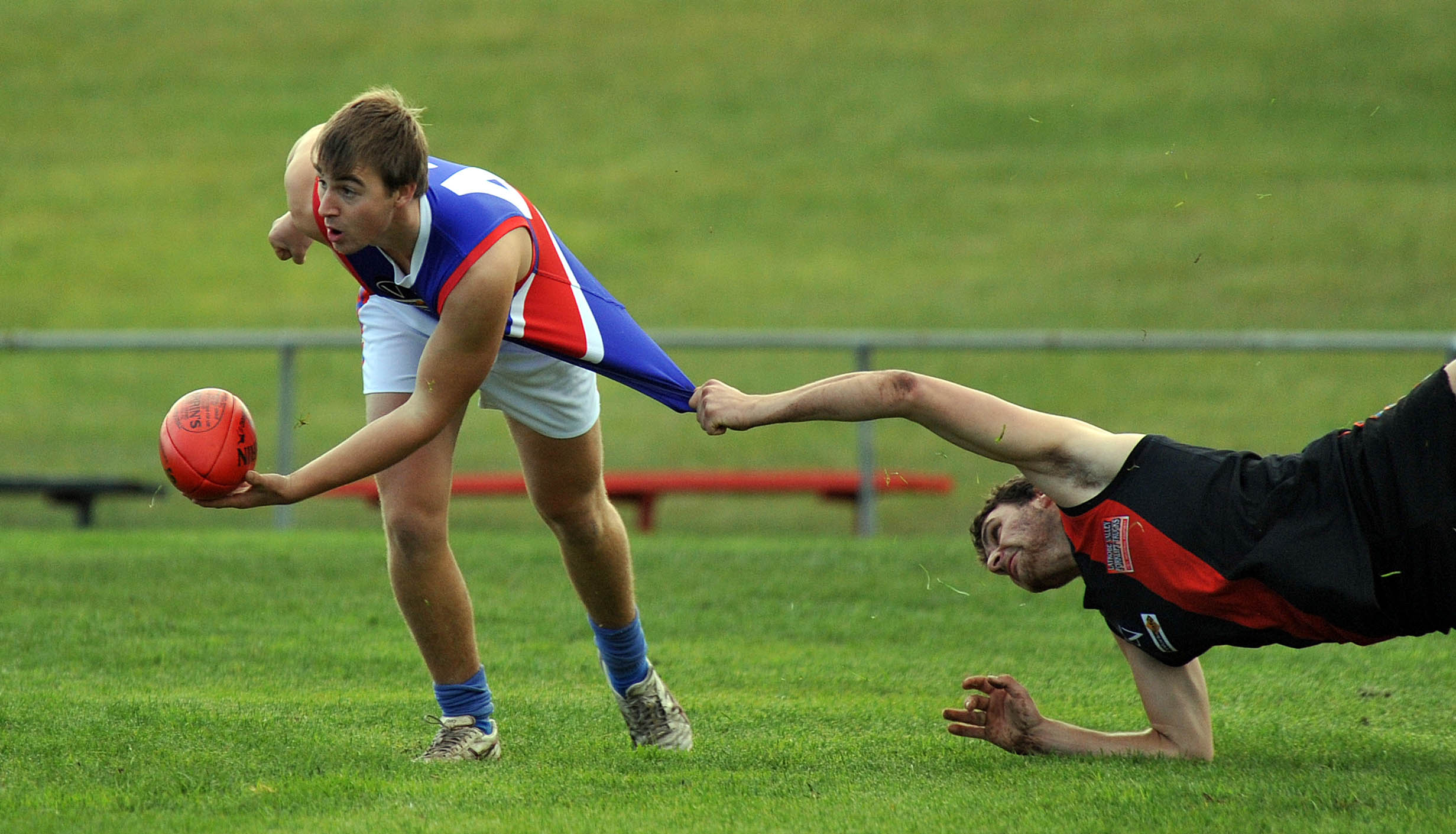 Qualifying final
SALE City will need to put an end to the young high flying Heyfield outfit if it wants to defend its two-time North Gippsland premiership title, when they meet in this Saturday's qualifying final.
The Kangaroos have won six of their last eight matches in a blistering second half of the season.
Heyfield was the only team this season to account for Sale City on both occasions, and the Kangaroos will be eager to provide coach Adrian Cox with his first finals victory at the helm.
However, Cox's assistant coach Jesse Leeds was fully aware of the challenge awaiting the Kangaroos.
"It was disappointing not to get the win last Saturday and carry that momentum, but finals are a different ball game," Leeds said.
"Sale City has proven they come good when finals come around; I wouldn't say that past results see us hold a mental edge. It does not matter what has happened up until now, we need to be the best side – be the best that we can be on the day."
While selection will cause some headaches for the Kangaroos' coaching panel with a full list to pick from, Leeds was confident they could get the matchups right and put their best side forward.
"We know where we need to match up, obviously City have three big names on the ball – Josh Tollner, Jake Schuback and Nick Hider – but we won't be focusing too much on them rather on our game," he said.
"We need to play how we want to play, we want them to be forced to accommodate for us rather than be forced onto the back foot.
"We have had a good season; we aimed for a top four finish coming off the disappointment of last year and the sides worked hard to get the double chance and we would like to ensure that we get to keep that chance for another week."
However, standing between Cox and his side's first finals victory are the dual-premiership Bulldogs.
A standout performer, the Dogs' attack on the title has taken a different path to previous title tilts, with the side to contest the qualifying final for the first time since making a return to finals action in 2010.
"Last time Heyfield's talls got hold of us and made it hard, but saying that they were good all over the park," Sale City's Nick Hider.
"We are a different side now; we are building on hopefully peaking at the right time of year.
"We are hopeful having drawn some tough matches this year heading into finals, this will help ensure that we are ready to go come the first week of finals." The winner of the qualifying final faces minor premiers Rosedale, while the loser takes on the winner of the elimination final.
Elimination final
GLENGARRY and Cowwarr will meet in a replay of last year's qualifying final, but this time in the knock-out elimination clash on Sunday.
The Saints have conquered all before them in the second half of the fixture with their momentum continuing.
It is this momentum that coach Cory Bannister hopes will put his side in good stead.
Dropping their past three clashes against Glengarry, including the 2011 qualifying final along with their matches this season, the Magpies on paper appear to have the edge.
But a lot has changed for both line-ups since their round 12 clash.
Bannister said if there was a ladder for the second half of the season his side would be perched at the top having only dropped one match over the past two months.
"We respond better when our backs are against the wall, and have done that after a slow start to the season," Bannister said.
"We wanted momentum coming into finals, and we have certainly been carrying that.
"Glengarry is the only side that we haven't been able to beat this season, on both occasions we haven't been at full strength so we haven't been able to test ourselves.
"They are certainly a team that we respect, they are as close to our side as any other that is going around in the competition."
There are many similarities between the two line-ups across the ground with Bannister noting the midfield, forward and backline matchups as contests that will entertain spectators.
"Both sides have a similar make up; they have Josh King and Shaun Barnes up forward and we have our two-prong attack of Chris Stasinowsky and Brad McBride. Both sides have good midfields; we boast Luke Cooper while they have Ryan Potter," Bannister said.
In their round 12 clash the most absorbing duel of the game was the battle between King and Cowwarr's Morgan who found himself playing in different positions as he looked to create a spark for the visitors.
Saints midfielder Cooper provided plenty of physical presence, leading from the front to be named among their best players.
However, on that day the Saints sorely missed Chris Stasinowsky's presence, and they will be bolstered this Sunday with his return along with goal sneak Robbie Ferguson.