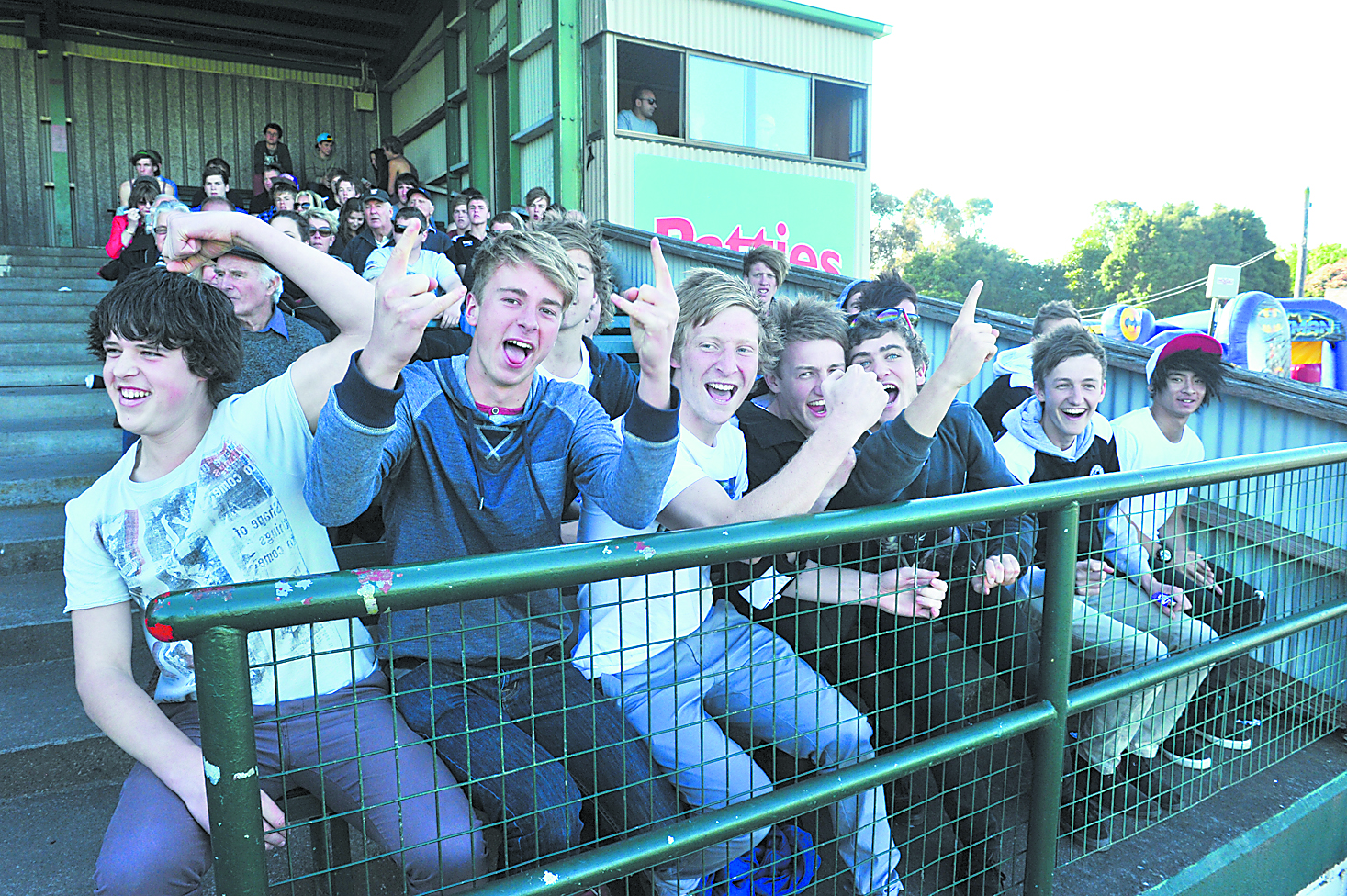 THE AFL grand final crowd of 99,683 may dwarf local league numbers, but Gippsland Football Netball League finals attendance is on the rise.
This year's grand final between Sale and Maffra pulled 4448 people, almost 300 more than last year, and the now centralised finals series brought in 11,875 spectators in total.
Morwell Recreation Reserve proved an apt venue for the September fixtures according to Morwell Tigers president Wade Presley, but facilities for spectators may need an overhaul in future seasons to accommodate growing attendance.
The existing grandstand holds up to 500 people according to Presley and parking is reliant on the nearby caravan park.
"We've been in touch with Latrobe City Council since our ground was redeveloped in terms of the playing surface but we understand we have to wait in line and let every other recreation reserve get a go at it and we'll see what happens in the next couple of years," he said.
"I think at the moment our facilities are about the best in the league on the football side of it (but) we'd like to increase the facilities for the netball side of things."
Presley said the toilet facilities could also use an upgrade, particularly if the ground is to host bigger fixtures.
"With the way the ground is in terms of how good a condition it's in at the moment it puts us out there in terms of trying to get more showcase games, possibly an AFL pre-season game," he said.
Gippsland Football Netball League general manager Chris Soumilas said the growth in crowd numbers was partially due to a new "event" oriented approach to football.
"We're endeavouring to make our grand final an event which is why we had the country racing big screen, marquees for clubs, the half time dash for cash, entertainment for kids and various food outlets so there is something for everyone," he said.
"We've been trying to do that for a very long time.
Soumilas said club self promotion has also been a factor in attracting bigger audiences and cited Leongatha's active promotion and Morwell's one off recruitment of Jason Akermanis as good examples.
"The good thing about it is that clubs are working harder to build up their support base and consequently if clubs are doing that it will translate in crowds following them to the finals," he said.
"What we've made a conscious effort of is providing clubs with management and promotion plans so that they can make themselves stronger and everybody benefits from it."
With almost $45,000 in revenue raised from the 2012 grand final, Soumilas said the league was looking at increasing sponsorship to take the bulk of the financial burden away from grand final attendance.
"We're trying to get away from the reliance of having a good finals series deciding whether or not we have a good financial year; whilst it's a benefit we want to get to a stage where it's just the cream on top," he said.
Discussions are ongoing between Morwell Football Netball Club and LCC regarding upgrades to the reserve facilities according to Presley.
Latrobe City Council declined to comment.