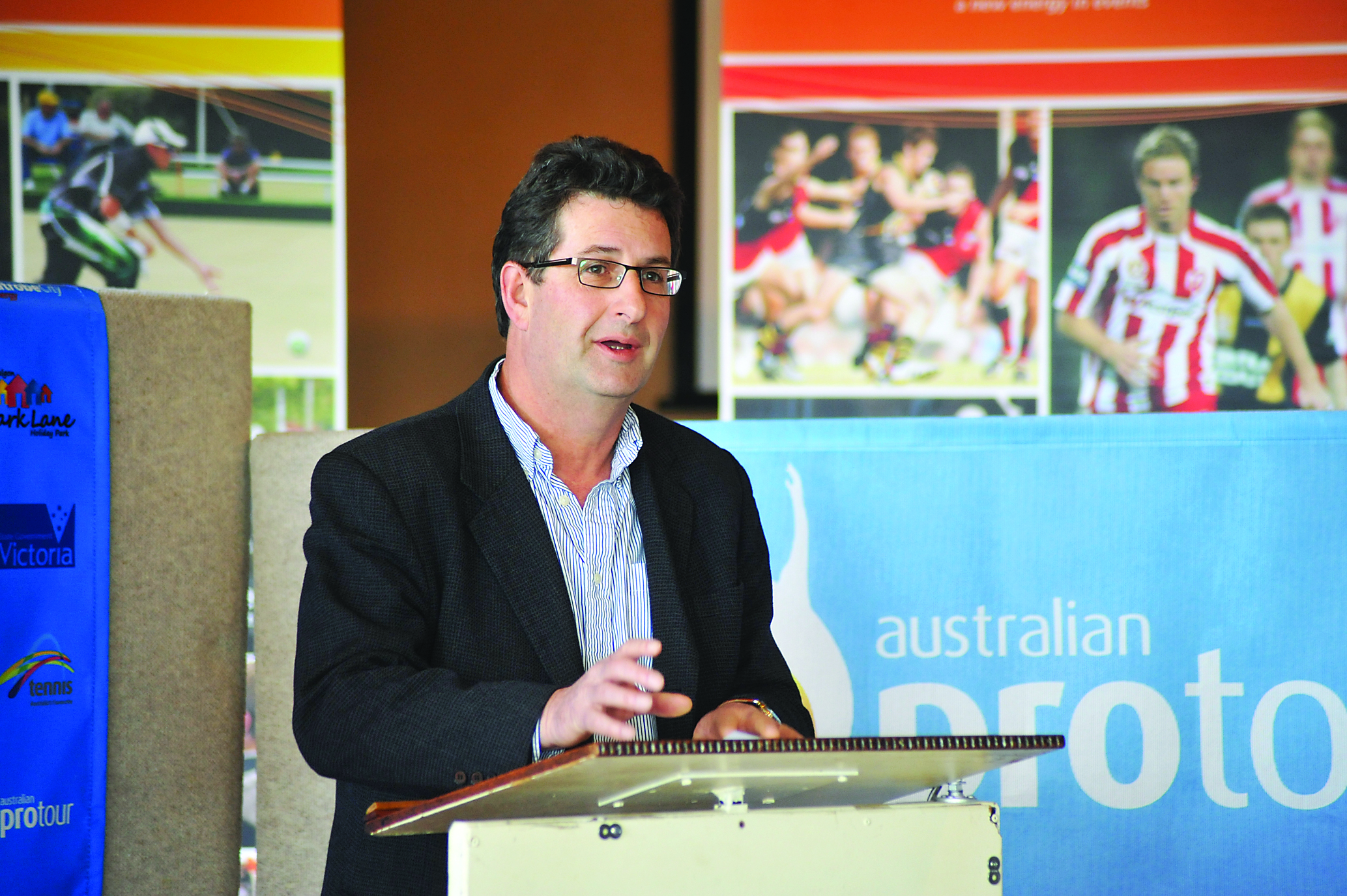 A HOST of up and coming stars are set to follow in the footsteps of former Latrobe City MSS Security Tennis International competitors Roger Federer, Andy Roddick and Lleyton Hewitt when the sixth edition of the tournament returns to Traralgon from 20 October.
Headlining a mammoth field of more than 450 players, which includes 21 international players from 14 countries, will be Matt Reid, Benjamin Mitchell, Luke Saville, Dayne Kelly and Olivia Rogowska and Ashleigh Barty on the women's side.
Melbourne's Rogowska is ranked 112 in world and will enter the event with two professional tour victories in the last month, but will be challenged by 2011 junior Wimbledon champion Barty.
Three 2011 men's semi-finalists will return for this year's edition of the international, including New Zealand's Michael Venus and New South Welshman Adam Feeney.
The field will be vying for a slice of the combined $25,000 prize pool and more importantly a brace of Association of Tennis Professionals and Women's Tennis Association points which contribute to world rankings and subsequent tournament qualifications.
Traralgon Tennis Association held their official launch of the event last Friday, where Jason Simmons of Tennis Australia, Traralgon Tennis Association President Neville Pattle and State Member for Morwell Russell Northe introduced the 2012 tournament.
This year's tournament will be boosted by a $5000 funding injection from the Victorian Government's Significant Sporting Events Program, which is just the tip of the iceberg according to Northe.
"It's wonderful if you really look at the influx of players, coaches and officials that come to the region, you're talking close to 500 people, so you can only imagine the economic benefit to our community and our region," he said.
"It's also a wonderful opportunity to put ourselves on the map; this is a great regional centre, we've just had an upgrade of all the courts in this facility from a $700,000 investment so when players come to the region they see the quality of not only the courts but the hospitality.
"It's a great event and talking with players and officials in the past they just love coming back to Traralgon."
The Traralgon International is one of 28 events on the Australian Pro Tour circuit, which visits 18 cities across the country with $600,000 prize money in the offing.
As a gateway to larger professional events, including the four tennis majors, Traralgon tennis head coach Graham Charlton said it was a thrill to host a number of exciting international talents.
"It's just the hype of the players," he said.
"That's the exciting part of it and there's a bit of a hum around the whole place and you bring international players to town… I coach a million kids and they just can't wait.
"It's the whole event excitement, a lot of work culminates to that climax but it's just exciting."
The tournament has become increasingly appealing the last two years since the introduction of true blue plexicushion surfaces at the Traralgon courts, the same hard court used at the Australian Open.
Traralgon Tennis Association president Neville Pattle said the surface had been a huge coup for the club, especially when attracting a strong international contingent.
"You need the standard of players to complement that high standard of surface and we've got those people coming this year," he said.
"Aside from the tennis community the wider community and the economic benefit it brings into town (is substantial).
"All these high grade tennis players come with an entourage; they've got to eat somewhere, they've got to sleep somewhere so it's a great side benefit."
The tournament begins on 20 October and runs through to 28 October.