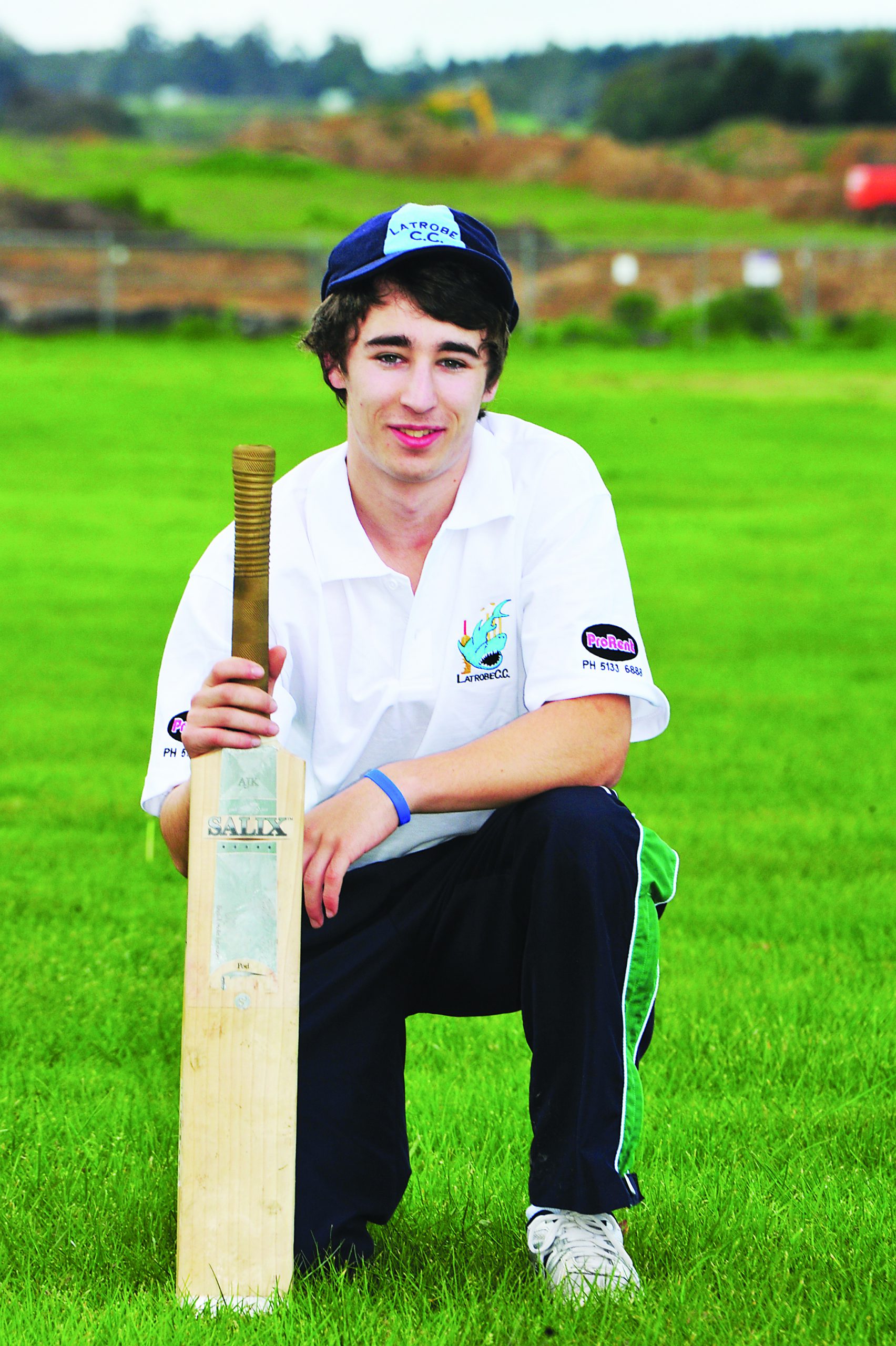 LATROBE'S Rob McKinley may have brought the Irish weather with him to the Latrobe Valley, leading to consecutive Central Gippsland Cricket washouts, but the 18 year-old is planning to take the league by storm this summer.
The opening batsman and fast bowler was part of the 25-man Ireland squad for the under 19 World Cup but missed out on the final 11, and is hoping a prolific Australian Summer can catapult him into the senior national team's calculations.
As a member of the under 13, under 15 and under 17 Ireland junior teams, McKinley's plan to make an impression on senior team selectors in his Australian stay was simple, to "take lots of wickets, score lots of runs and keep improving".
"Mostly (I'm looking to) just improve my game and hopefully help Latrobe have a good season," McKinley said.
McKinley was recruited by Latrobe and Irish club side teammate Kaushik Aphale after the promising youngster tallied 400 runs and 25 wickets at club level last season.
After arriving in Australia last month McKinley has had little time in the middle, having made six not out in Latrobe's abandoned first round match against Moe, but said he was impressed by the standard of cricket so far.
"Training wise over here, there's better facilities and a lot more boys going to training but it's hard to know what it will be like compared to our games," he said.
"You've got good bowlers (in Gippsland) that hit their areas and make it hard for the batsmen to score runs, but you've just got to be patient, get yourself set and try to bat for a long time."
While cricket is still a growing sport in Ireland McKinley was involved from a young age after following his father into the game, and said there are now excellent player pathways in the country through the four major regions' representative sides.
With his sights firmly set on representing the 'giant killing' national team in future years, the Irishman said his countrymen can only continue to improve on the world stage.
"It's always increasing (the popularity of cricket in Ireland), with the upsets in World Cups against Pakistan and England, it's getting bigger and more popular every year," he said.
"They've got a good bunch of players in the senior side and good underage sides so we just have to keep improving as we have done and keep upsetting big teams until we get more chances against bigger teams to prove what we can do."
Weather allowing, McKinley will look to make an impact this weekend against Mirboo North at the top of the order.