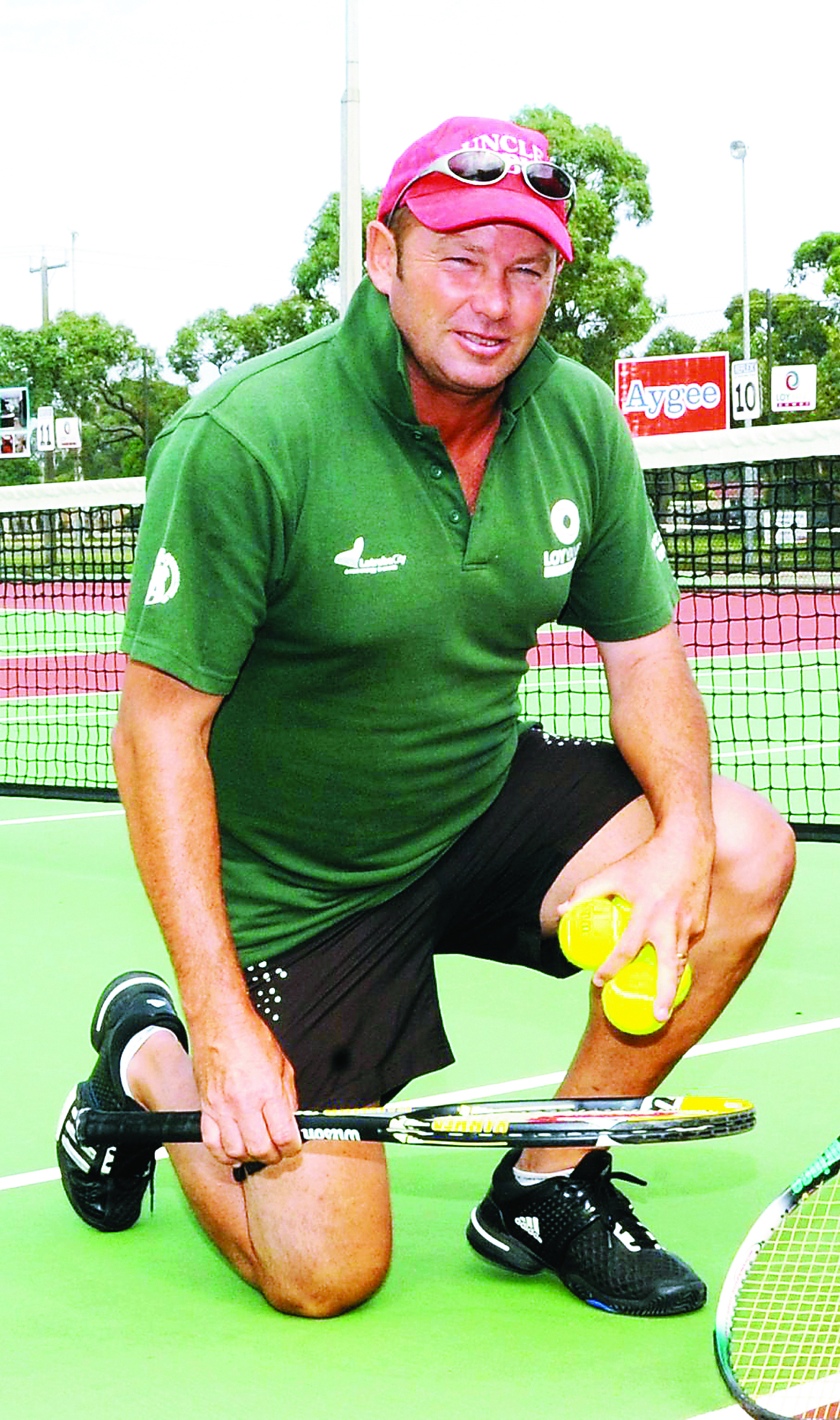 IF it takes 10,000 hours to become an expert, then three decades of coaching should be enough to class Traralgon Tennis Club's Graham 'Woofa' Charlton as a tennis guru.
The tennis stalwart celebrated his 30th year as coach of the club in September, where he has applied his trade since the age of 21.
Charlton initially came to Traralgon on a 12-month contract from Melbourne and "fell in love with the place" which he now calls home.
"The tennis club has given me right of reign… they've been awesome," Charlton said.
"It's been a fantastic relationship; the club's been progressive and willing to learn and has a lot of great people working for it with experts in most of the fields so you can't help but move forward and it's fun working with people like that."
After mixing with the likes of John Newcombe, Tony Roche and Allan Stone in his tennis playing youth, Charlton's experience in metro competition is something he has strived to offer to his students.
"I think what drives you is that you see kids with a lot of ability and you want to give them the best chance," he said.
"I got here and thought 'kids living in the bush get a false sense of security about how good they are'.
"They're a massive fish in a small pond so you've got to get them out of there as quick as you can to so they can play tennis against guys in Melbourne and Australia and realise their real potential and see their faults."
Charlton recently forewent his golf pennant grand final to coach David Howe and Jack Clements at the national championships in Sydney in what was described as a 'tribute to his selfless attitude'.
The tennis veteran said it felt like only yesterday he began with Traralgon, and has maintained his youthful vigor throughout his coaching career.
"I think it's just my energy and I think you can always make a difference," he said.
An accomplished player himself, Charlton has won Victorian country championships, four Australian veteran doubles titles, several Australian teams events and has represented his state on many occasions.
However it was playing for Gippsland that Charlton recalled most fondly when he was part of a team that reached 14 consecutive Victorian Country Championship finals and won 10.
Much has changed at Traralgon during Charlton's tenure, most recently the resurfacing of the courts to true blue plexicushion as used at the Australian open.
Among his long list of achievements is the hand he played in establishing the Traralgon Tennis International.
Roger Federer, Lleyton Hewitt, Andy Roddick, Gael Monfils, Jo-Wilfried Tsonga have taken part in the tournament, now in its 20th year.
Another of his finest moments was coaching a teenage Kristin Godridge to a Wimbledon round of 16 in the 1980s, one of many talented players Charlton has nurtured.
"I really enjoyed being part of her development but I've had so many kids that have been fantastic," he said.
"I'm very lucky that I've got quite a few kids that are of a very good standard so they can stay in town and train in Traralgon rather than travel to Melbourne three or four times a week and that makes it more attractive."
A long career has yielded some sagely advice, and the super coach had a simple message for young players looking to make their way in tennis.
"If you love the sport, work hard and give yourself a chance," he said.
"The key skills are you have to listen, work hard and experiment."