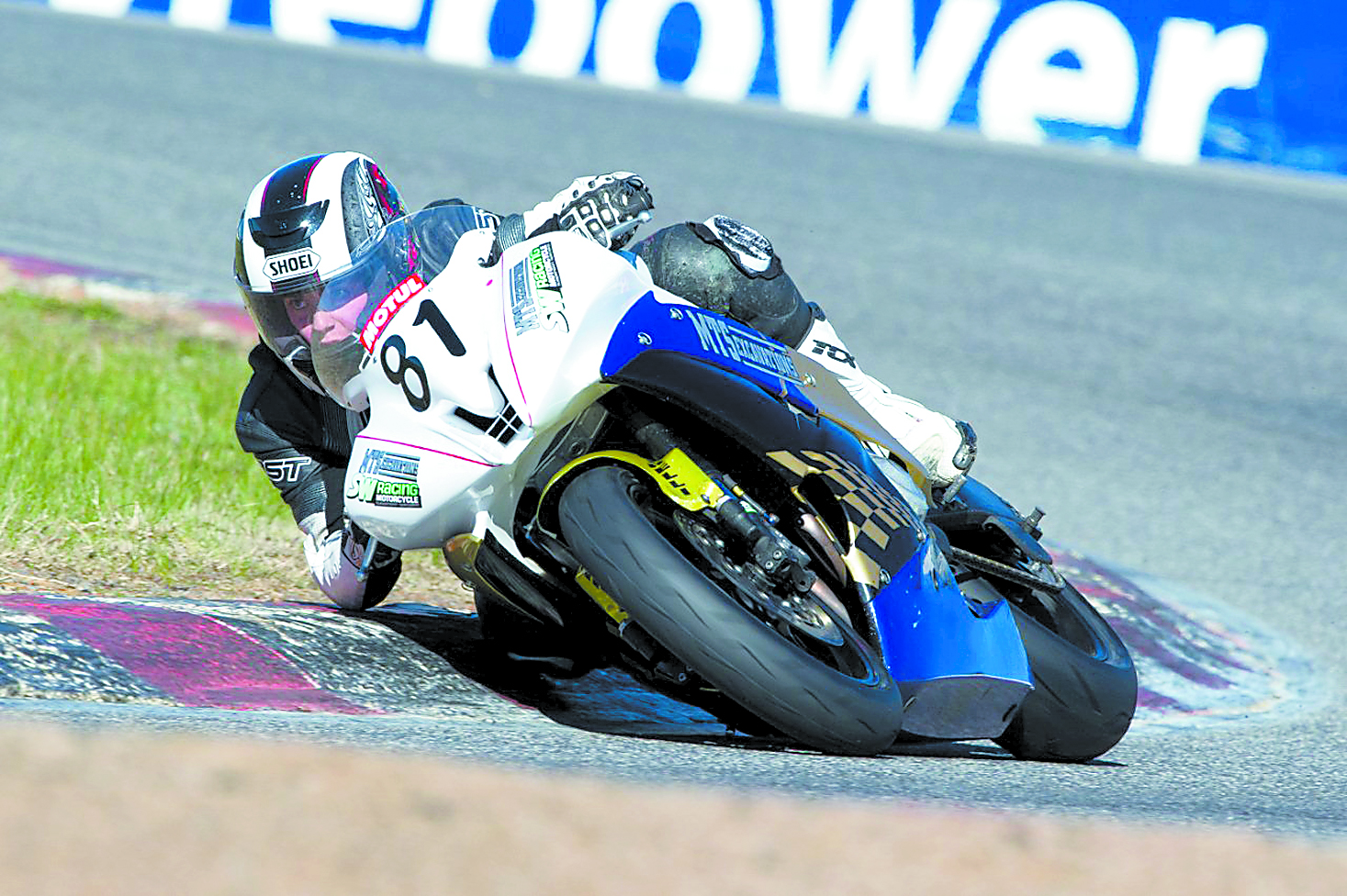 IN the wake of MotoGP legend Casey Stoner's retirement, Australian racing fans may have a new hero sooner than expected in the form of Glengarry's Ben Currie.
The 17 year-old's incredible debut 600cc Superstock season culminated in an offer to ride for the prestigious Yamaha Racing Development team in 2013, which would see Ben race in the Australian Superbike Championships and support class at the Australian Grand Prix.
The former motocross rider made the switch to road racing in 2012 at the suggestion of former Australian Superbike competitor Robbie Phillis and instantly recorded a stellar string of results.
Ben won the Motorcycle Road Racing Australia under 21 championship undefeated, finished second overall in the Pirelli Endurance series and claimed third in the Victorian Titles and Pirelli Road Racing Sprint Series.
The teenage sensation is hoping a successful 2013 season will launch his career into the World Championship ranks just two years after taking up the sport.
"Hopefully next year we can go really well at the Australian Superbike series and get a run overseas and try and be on the world circuit or somewhere in Spain or Europe; it doesn't have to be the world series just somewhere that can set me up for later on in my career," Ben said.
He took up motocross as an eight year-old and admitted he had little interest in road racing until Phillis persuaded him to give it a try.
Five months later he was tearing up the Broadford track in the Victorian titles and challenging for the lap record with a scintillating 59.7-second round trip.
"I tried it and fell in love with it straight away," Ben said.
"Motocross really taught me a lot of skills that I could bring to road racing. It taught me how to race and learn my race craft (and) it gave me a big step up straight away.
"For some reason in motocross I had to really work hard on a lot of things but road racing happened a bit more naturally."
The Sports Education and Development Australia student said he had not given much thought to his whirlwind rise in the sport and simply focused on improving with each race.
"It's been a long year and we've worked really hard on trying to get up to the front of the field being my first year in the sport and (now) we're battling for the win every weekend; it's the best fun," he said.
"I just keep building each week and it feels like I've been in the sport for about five years."
While Ben has no qualms breaking the 250 kilometre per hour mark, father Dean said it could be tense as a spectator.
"When you see your own blood going down the main straight at Phillip Island with God knows how many bikes around him at 270kph you think 'oh my God'," he said.
Ben, who is currently on a short hiatus from racing, has been invited to train in South Australia after Christmas with Moto3 racer Arthur Sissis and a number of other leading riders.
Ben is currently seeking sponsorship for 2013; for more information phone Dean Currie on 0448 564 823 or email
deanc@jgking.com.au