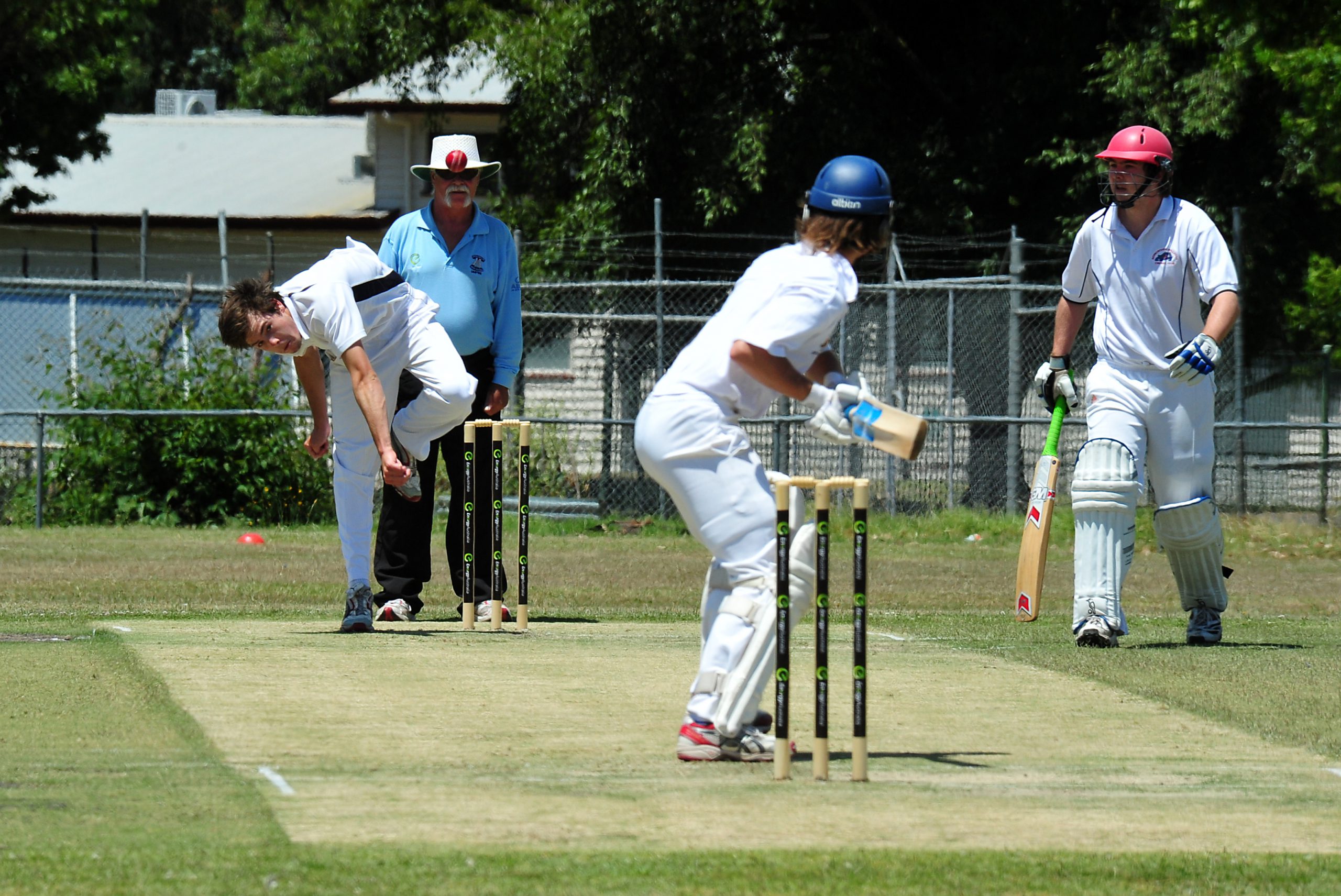 A BLAZING century by Rob Phoenix and two quick wickets has put Moe in the box seat in its Energy Australia Yallourn Cup match against Morwell.
Winning the toss in ideal batting conditions, the Lions got away to a steady start before Paul Cake was run out by Blake Mills with the score on 33.
In a bit of trouble at 5/101, Jayden Mathison (60) partnered Phoenix and the pair slammed 135 to give Moe a decent score to defend.
Mills had Mathison caught behind by Jesse Giardina and claimed two more wickets before a declaration at 276 to finish with 3/20 from 5.5 overs.
Mark Cukier also took three wickets including the prized scalps of Phoenix and Andrew Philip.
Moe had 10 overs to get a couple of quick wickets before stumps.
The Tigers lost Rob Semmler and Glen Bone with the score at three and Craig Giddens (11*) and Cukier (9*) weathered the storm until stumps.
Latrobe v Mirboo North
Across town at Peter Siddle Oval, Kaushik Aphale was the only Latrobe batsman to stand up to the Mirboo North attack finishing with 95 out of a team total of 190.
Last round century maker Rob McKinley was out for a duck when caught by United Kingdom import Jimmy Watson off Liam Smit.
Justin Vajler, Jeremy Brewer, Jamie Brierley and Adam Duncan all got into the teens but did not go on with it.
Smit's opening spell netted him the wickets of Daniel Siddle and McKinley, and he finished with the wickets of Brewer and Duncan to have the excellent figures of 4/10 from 9.3 overs.
McKinley struck early with the ball for the Sharks when Jimmy Grande was trapped in front for a duck but Damian Turner and Ben Heath, both on 21, batted the 25 overs to put the Tigers 1/47 and in a good position for a win.
Yallourn North v Newborough
Yallourn North already has first innings points on the board after dismissing Newborough Bulldogs for 141 after 47.4 overs.
After overcoming the total they declared three runs in front to put the Bulldogs into bat again for three overs.
Brandon Bailey did the damage for the Bombers with 4/38 but bowled 10 wides in his one over before stumps.
The Bulldogs finished the day at 0/18 which also included six byes.
Luke Nelson attacked the Bulldogs bowling to score 66 with Glen Sheekey caught and bowled by Nathan Simpson for 29.
Simpson took 3/33 from six.
Second grade
Thorpdale's Travis Pickering celebrated his selection in the Gippsland under 15 team with an unbelievable performance in second grade.
Pickering earned his selection by taking 10/70 for the week in Central Gippsland's under 15 team which competed in Sale-Maffra last week.
Batting down the list, Pickering smashed the Yallourn North attack for 60 before turning it on with the ball to claim 7/11 including a hat trick.
His was not the only hat trick for the match; Yallourn North's Ricky Martin took one in his return of 5/49 from 10 overs to complement his 51 runs opening the batting.
His all round effort was not good enough though as Thorpdale won 211 to 99.
Rawson showed their strength against Moe with a 108 run win.
Aaron Walshe took 5/33 for the Lions and Alex Sword made 74 for the Kookaburras.
Chasing 173 for victory the Moe bats were never in the hunt and were all out for 64.
Andrew Soplakow made 94 in Mirboo North's 48 run win over Willow Grove with Rob McGregor making an unbeaten 73 for the losers.
Latrobe, protecting a modest 121, was good enough to dismiss Jeeralang Boolarra for 109 with Brendan Evans, Patrick Farrant and Jon Hayes taking three wickets each.
St Vincents' Ben Duffy ran out of time to make 100 when he was stranded on 97 against Morwell.
The Saints won the match by 70 runs and Hazelwood North forfeited to Trafalgar.
Ladder: Latrobe 89.23, Rawson 81.05, St Vincents 72.31,0 Mirboo North 68.93, Jeeralang Boolarra Panthers 60.23, Moe 52.77, Morwell 50.33, Thorpdale 47.50, Yallourn North 42.69, Trafalgar 48.68, Willow Grove 34.64, Hazelwood North 27.05.