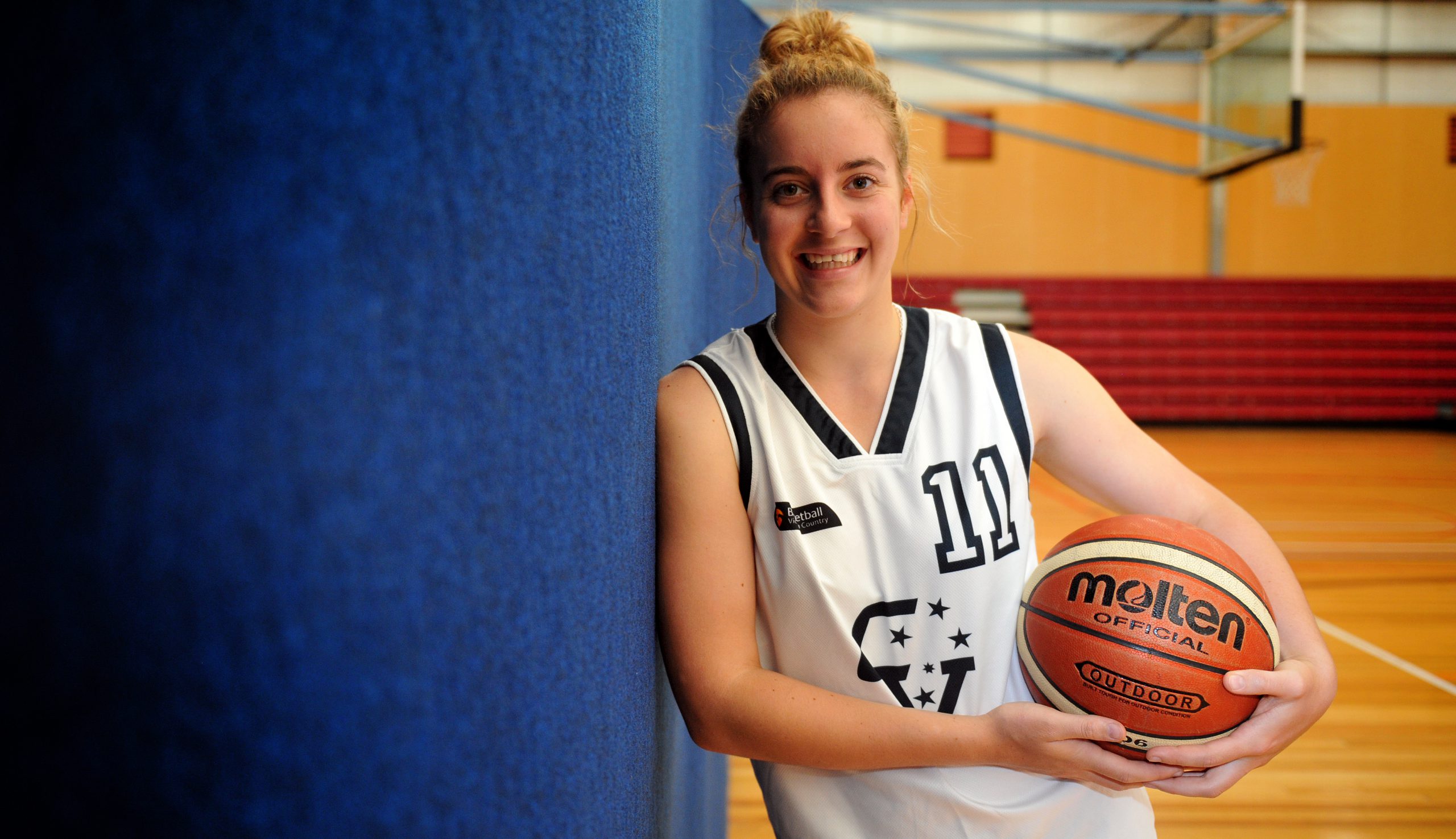 LATROBE City Energy made a bright start to the BigV season in both men's and women's draws on Saturday night at Traralgon.
Canberra Capitals signing Michelle Cosier led the women's team to a 86-47 win over Altona Gators, while the return of Jordan Canovan helped the men scrape home 84-79 over Blackburn Vikings.
Sisters Danni, Jamilee and Samantha Pearce combined for 44 points on the night, while Cosier recorded a game high 23 points and 19 rebounds.
While the women coasted, the men had to scrap it out after falling to a 12-point deficit at half time.
Canovan's 27 points, six assists and six steals turned the game back in Energy's favour, as the home team piled on 29 points to 17 in the final quarter to snatch a hard fought win.
Jarryd Moss stood tall with 18 points, while 15 year-old Jack White tallied 12 points.
There and back again
BAIRNSDALE-born basketballer Michelle Cosier recently became the first Women's National Basketball League player to sign with Latrobe City Energy, and underscored her arrival with a dominant all round showing against Altona on Saturday.
Cosier racked up a double double with a game high 23 points and 19 rebounds to star in her return to the orange of Energy, the club where she began her path to the big time in 1997.
The Canberra Capitals stalwart said she jumped at the chance to get back to her country roots and give something back to the system that helped launch a 12-year WNBL career.
"I'm always a country girl at heart," Cosier said.
"It's hard playing in the national league when you don't get to see your family and friends, so it's an opportunity to be back around my family and back in the country."
The 30 year-old shooting guard and small forward specialist has been pencilled in for five to eight appearances for Energy throughout the season, and should qualify for finals if the club reaches playoffs.
A former Australian representative and Dandenong player, Cosier said she would add an element of experience to an otherwise fresh-faced Energy outfit as a senior squad member and mentor.
"I think the girls are really looking forward to having a player like me come in, just with my experience. I have an all round game; I can shoot the three, penetrate and push the ball up the floor," she said.
Already Cosier has fielded requests to assist with junior coaching, and played one-on-one with men's recruit Jack White.
While education is an important aspect of her Energy sojourn, Cosier said she wouldn't hold back in her time on the court as she looks to lift the women to a BigV title this season.
"In every comp you play in people will push you and it's a bit of a challenge for them as well, so I'm not going to take it lightly," she said.
Cosier has endured a disrupted career due to injury, including an ongoing battle with osteitis pubis, but said she was fighting fit for her Energy stint.
"It's a lot of hard work to get where you are and maintain that high level. I think (the injuries are) because of the way I play; I throw myself around," she said.
Cosier forms one part of a triumvirate of big signings for 2013 at Energy.
American import Russell Permenter has confirmed he will return this season, and the club has secured the services of Perth Wildcats guard Rhys Carter as an ambassador.
A labour of love
TRARALGON'S queen of the basketball court Danni Pearce added another jewel to her representative crown with selection in the Victoria Country under 18 team.
Danni's third country cap comes after her national debut at the under 17 world championships in Amsterdam last year, and an extensive trial process which began in late 2012.
The 17 year-old shooting guard said the experience playing against international competition steeled her for a tilt at higher representative honours, such as the Women's National Basketball League and further Australian representation.
"That was amazing playing against the best people in the world; that was just the best experience," Danni said.
Now a senior member of the Vic Country playing group, Danni said she was excited by the prospect of another Australian championships in April, and would fill a leadership role in Brisbane.
"I was pretty excited because we won the silver medal two years ago and we've got a good group of girls this year and I reckon we could win gold," she said.
For Danni, basketball runs in the family.
Middle sister Samantha joined Danni and eldest sister Jamilee in the orange of Latrobe City Energy this season, continuing a family legacy beginning with their mother Marisa.
Danni said Jamilee was her inspiration to play ball at the age of six, and the pair now form the backbone of the Traralgon T-birds Country Basketball League team.
"When she was playing I used to always say to Mum 'I want to do that when I'm older' and now I'm playing with her it's really good," she said.
Jack climbs the beanstalk
TRARALGON's teenage giant Jack White continued his climb up the basketball beanstalk with his recent selection in the under 18 Victoria Country team as an underage player.
The 15 year-old broke into the squad via an extensive trial process, which included an Australian Institute of Sport camp and the Australian Country Junior Basketball Cup in Albury, after rising through the Victoria Country junior ranks in past seasons.
"I had an idea that I should have been up there, but I just tried to train hard and everything sort of came out in my favour," Jack said.
"It's good to step up and have a bit of a challenge and it's good to improve against the bigger players."
Following the team's first hit out in Frankston earlier this month, Jack said he would likely fill the small forward position in whatever court time he gets.
With the Australian championships just around the corner in April, Jack said he had gone back to basics with the coaching staff and was ready to go toe to toe with older players.
"There's different fundamental things (that we've been working on), like trying to improve my shot form, (finding) different ways to score, how to play defense and different offenses," he said.
"(I'm looking forward to) learning a lot playing against bigger bodies in better competition."
The national championships will be held in Brisbane from 20 to 27 April.