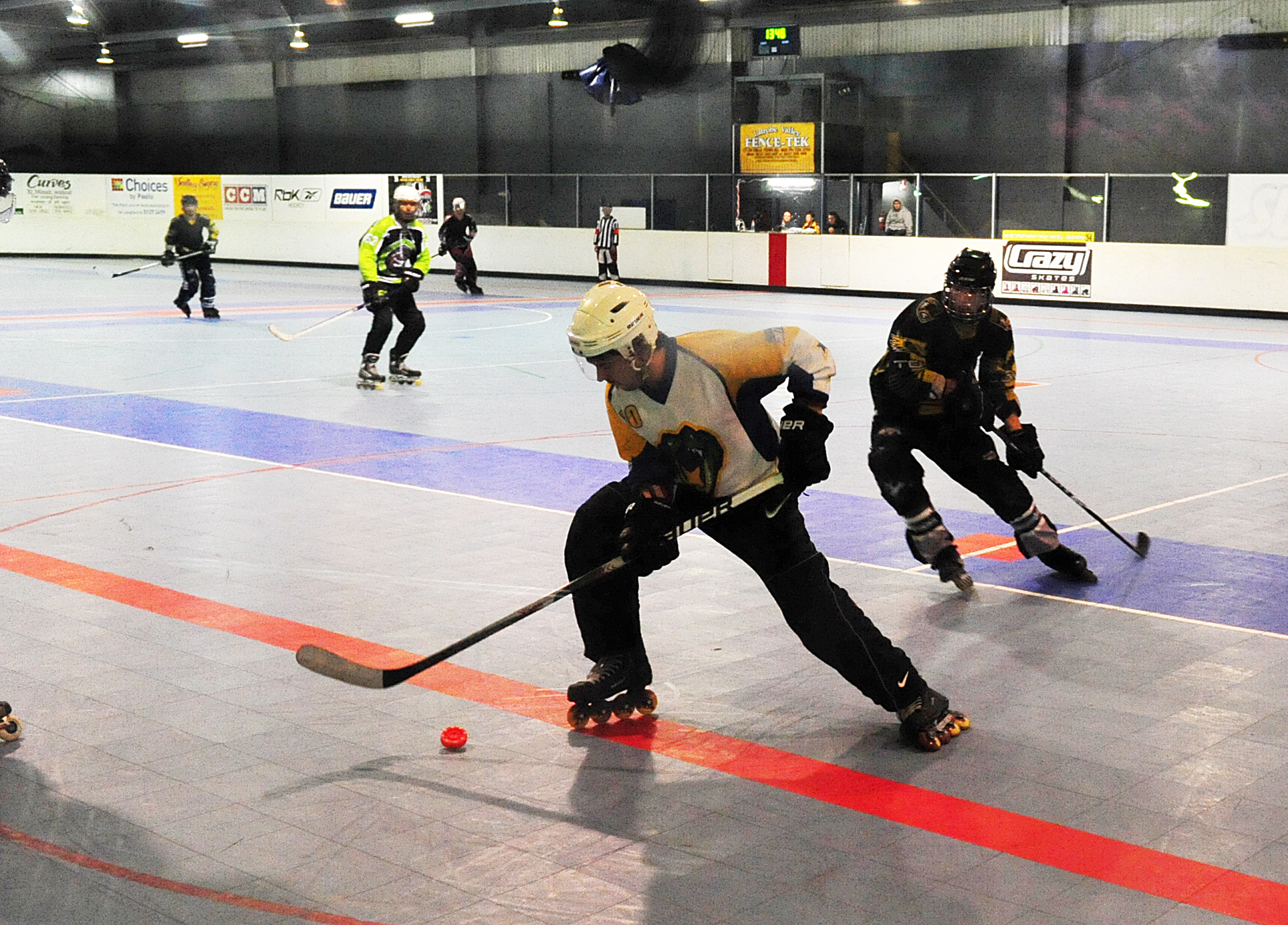 Inline Hockey
THE Gippsland Gators galvanised the top teams in the nation at Stadium 34, Moe over the Easter long weekend to win the Australasian Inline Hockey Club Championships masters division.
A chorus of screeching horns permeated the venue for the final against the Vuvuzelas, but the Gators blocked out the background noise to emerge 5-1 victors in the 35 and over division.
Gators goalkeeper Matt Beatson said the result was indicative of the talent in the Latrobe Valley.
"It was certainly a good result for us; I thought it would be quite a tough division but we obviously did enough," Beatson said.
"It probably surprised a few people on how well we really did but it just goes to show it doesn't really matter where you're located; you can (succeed)."
A gallant Gators outfit finished runner up in second division after losing a tight grand final against the No Regretzky's, 3-2.
The $2000 pro division went the way of Victorian and Australian Capital Territory side the Red Dragons, who overcame South Australia's Aliens 5-1 in the final.
Narch 16s won division one with a 3-2 win over the Vuvuzelas, while the Gators finished sixth.
Beatson, who is managing director of Stadium 34, said the annual event would help raise the sport's profile in the region.
"We'll use it to try and grow grassroots in the years between and use it to promote the sport and try to build on the local league… tournaments like this certainly help," he said.
"It was a massive weekend for us and everyone involved; we were pretty happy with everything overall."