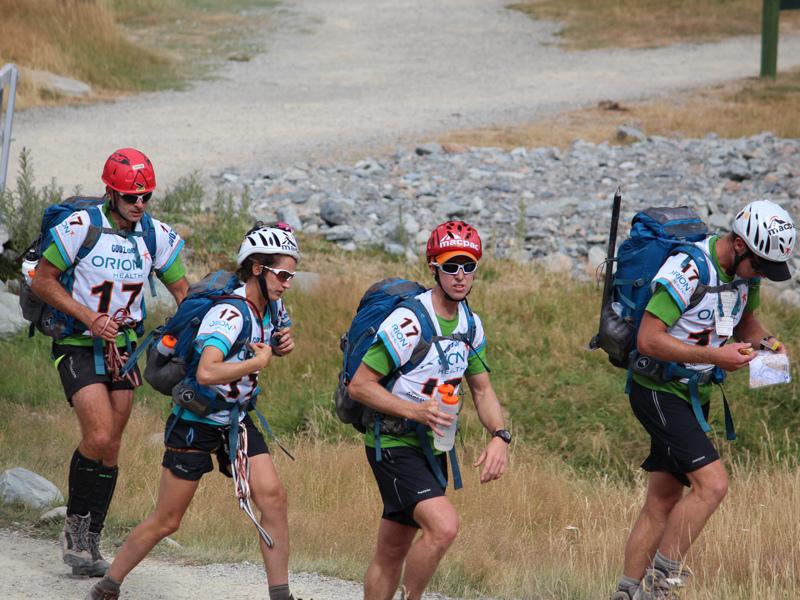 Adventure Racing
TIRELESS Traralgon trekkers Rob and Kathryn Preston are poised to contest dual world championships this year following a third placing at the Godzone Adventure Race in New Zealand last month.
A finish inside of four days saw team MacPac, which included Damon Goerke and Kiwi Brent Edwards, qualify to Costa Rica in December after a trans Tasman traverse of 513 kilometres on less than four hours sleep.
The Prestons are in for two doses of international competition, should the quartet quest to South America, having already nominated for the 2013 orienteering world championships.
The pair took a relaxed approach into the national orienteering championship in Bendigo over the weekend, but Rob had to pull out whil Kathryn ran eighth, still feeling the effects of the gruelling but gratifying Godzone.
"For me the biggest challenge was sleep deprivation… but it's amazing what you can do when you have a team that helps you through and push the limits," Rob said.
"It was a pretty awesome course over there in the south island of New Zealand just because the terrain is incredibly rugged and scenic as well; it's nice to go to an environment that tests you physically, but also rewards you with plenty of great destinations."
The Godzone Adventure Racing World Series event started in Mt Cook village and weaved its way back to finish in Queenstown via trekking, mountain biking and kayaking routes.
Team MacPac faced a true uphill battle from the outset when fronted with the unfamiliar challenge of a mountaineering leg to Muellers Hut overlooking Mount Cook.
"The first mountaineering stage was something a bit out of the ordinary for us… we didn't have an opportunity to do any specific training for it, it was just a matter of turning up on the first day and seeing how you go," Rob said.
"We were pretty happy with how we went considering our training opportunities in Australia."
The Costa Rica championships would be a third world titles event for Rob, but a first alongside wife Kathryn, who he competed against at the 2011 event in Tasmania.
Rob's team finished one place ahead of Kathryn's in ninth position, and the pair have been racing together ever since.
Team Macpac's efforts in New Zealand were encouraging for Rob, who believed the outfit could challenge for a podium finish in Costa Rica.
"Our results at this race kind of showed that we could perform that well at the world championships because those top teams were so good," he said.
"That'd be the ultimate goal, a top three result."