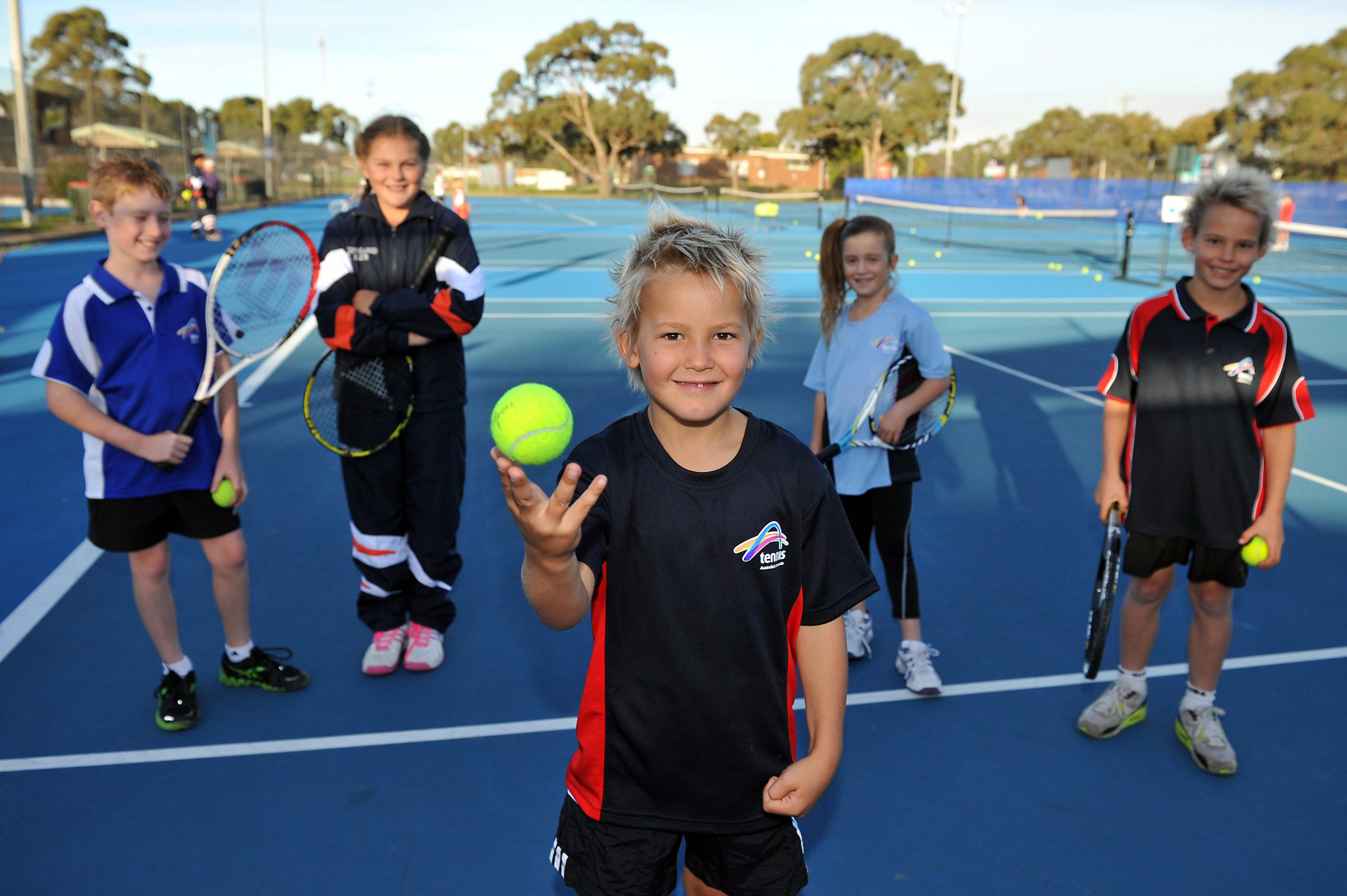 THE junior competition which saw Traralgon tennis player Damien Hough take centre court at the 2013 Australian Open has arrived in the Latrobe Valley.
Four teams of six junior players from across Gippsland were last month selected to contest the 'Super 10' competition at Traralgon Tennis Club, marking the first time the 10 and under tournament has been played in country Victoria.
The unisex competition began on Sunday, and will continue through June.
Super 10 coordinator and Traralgon Tennis Club coach Graham Charlton said the introduction of a bottom age event was an important early step for player development.
"The bottom line is at that age there is a lot of talent around and having these types of competition allows them to have fun and show their talents," Charlton said.
"It's really exciting… you never know when a star is going to come along; if you've got a good system and you put the right process into place, anything is possible.
"It's a development thing and there's not a big emphasis on winning."
Teams Hewitt, Djokovic, Stosur and Sharapova are comprised of seven girls and 17 boys, including 16 TTC players, with the winning two teams to play off against metro sides in finals.
Each team has an individual manager/coach to educate players on court and seven and eight year olds are prevalent among this year's crop.
Charlton said exposing young players to a team format was also integral to retaining juniors.
"It's very important (for them to have a competition like this at their age)," he said.
"Kids need to play… team sports to get that appreciation of what a team sport is, it's not all about yourself.
"For tennis as a business you're up against footy which is a brilliant sport, netball which girls love and these other sports, so for kids to get a chance to play these little competitions it might turn them to tennis a lot more, but you need the opportunity for them to play."
Last year Damien played the metro competition and was selected for the Hewitt Award for "competitiveness and hard work", and tossed the coin at the David Ferrer and Kei Nishikori round of 16 match at this year's Open.
The Tennis Australia-funded initiative is currently in its pilot phase, and will likely be run again later this year.
For more information or to express interest, phone Graham Charlton on 0417 532 351.