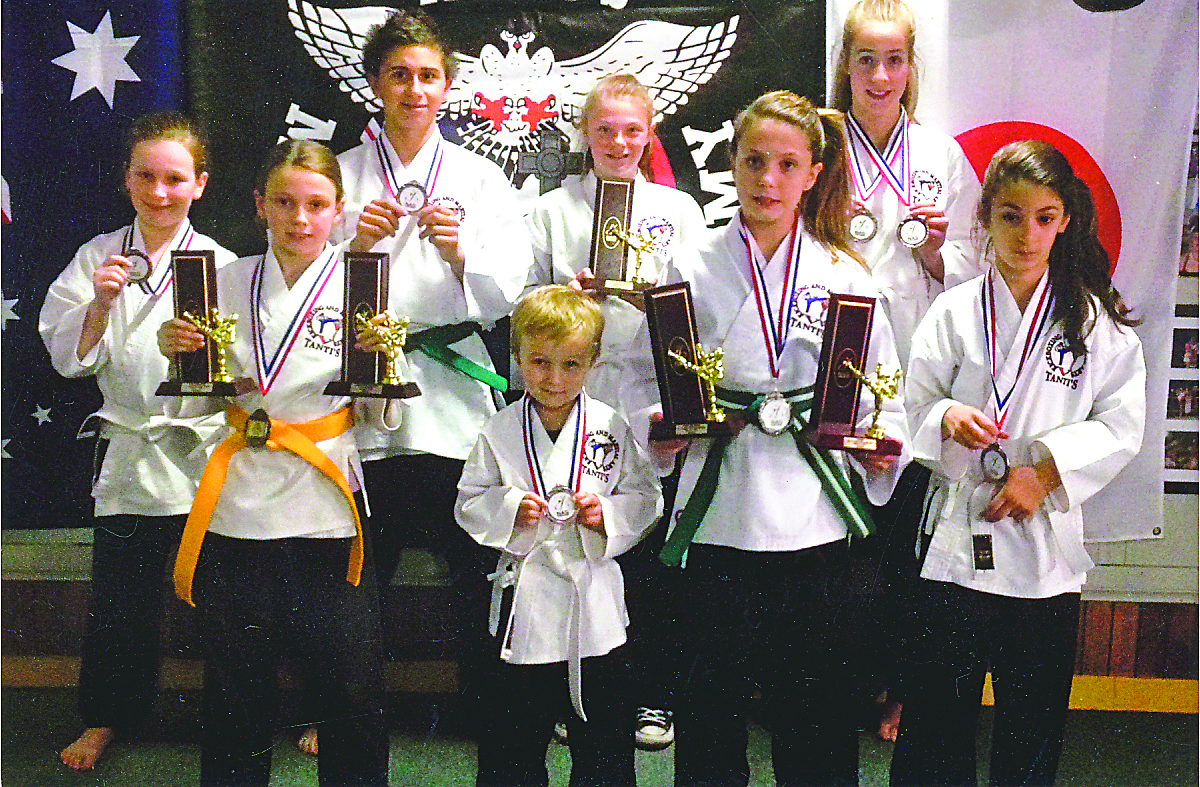 EXTRA training paid off for students of Tanti's Martial Arts Academy who competed at the National All Styles Karate tournament last month.
Instructor Vince Tanti, whose academy is based in Hazelwood North, praised his students for their excellent performances at the tournament.
Of the 16 students who competed in the tournament, eight achieved placings across every age group and category.
"It was great to see the self-belief in my students as they realised they can compete at this level against other styles across Victoria," Tanti said.
He introduced Saturday sessions for students competing in the tournament in order to give them the best preparation.
Tanti said these sessions focused purely on tournament training and covered areas including sparring and forms right down to how to approach the judges before the start of an event.
"After months of training and a lot of commitment it was now time for the students to put everything they had learnt into practice," he said.
"Going into the tournament there was not a lot of emphasis on winning; it was more about giving the children experience and allowing them to see the full concept of what is involved with martial arts.
"On the morning of the tournament I explained to my students they should not be disappointed if they did not receive a placing and enjoy the experience and have fun competing in their first tournament."
Tanti's students, aged from seven to 14 years, competed in point sparring, continuous sparring and forms.
He said while his students performed well, the 10 to 12 years age group was the highlight of the day.
Twenty-five competitors had registered for the age group, including five from Tanti's Martial Arts Academy, and as competitors were eliminated it came down to Tanti's students who were the last five remaining to compete for the top three placings.
"Overall, this was an exciting day and was great to see many of them come away with trophies and medals," Tanti said.
"This tournament gave them confidence and helped develop their skills leading up to the next tournament, which will be held on 29 June."
Tanti thanked the parents for their support, and his assistants Jamie Adams and Emmanuel Todd for their help during the tournament, assistance during training and working with different age groups and grades.
He also thanked his daughter, Stephanie Tanti, who assisted at the NAS tournament.
"Stephanie is a black belt in karate and has competed in many NAS tournaments; she came down from Melbourne and assisted with training and spoke to the children about her times during NAS tournaments and what helped her win this event," Tanti said.
For more information or to join Tanti's Martial Arts Academy, phone instructor Vince Tanti on
0407 552 086.