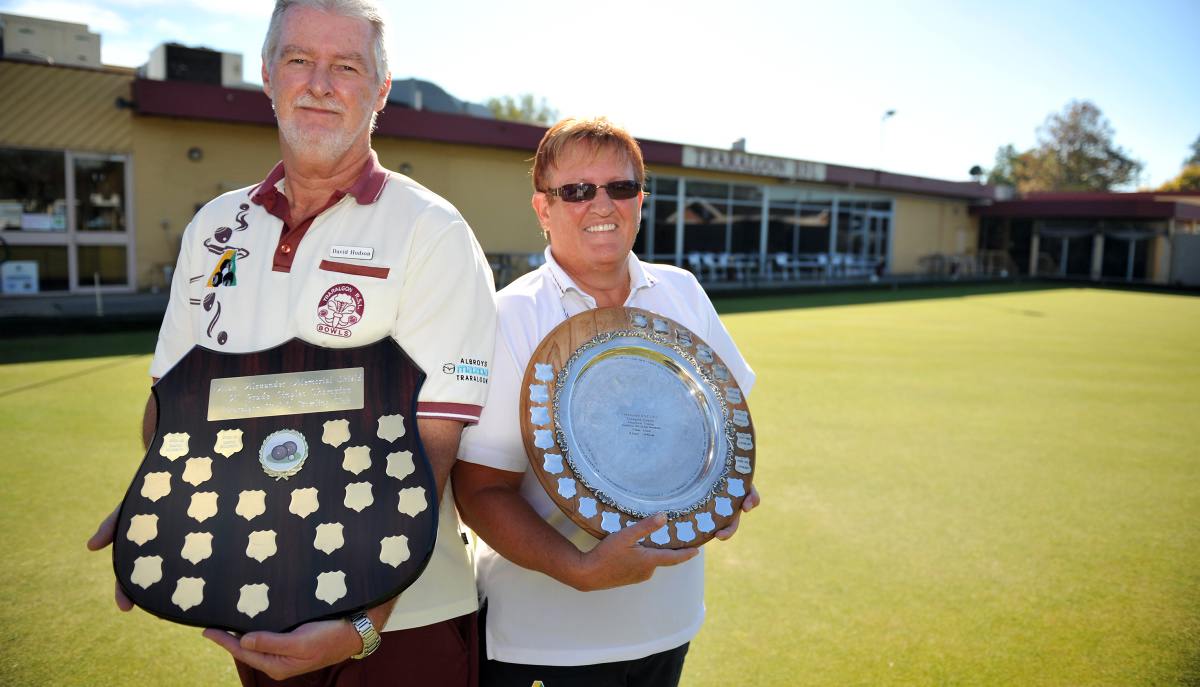 GOOD things come in pairs, just ask Traralgon Returned and Services League lawn bowls club champions David and Marianne Hodson.
The married couple swept their respective A grade singles titles at the club for the second consecutive year, and they have a hat-trick in their sights.
Since taking up the sport in 2006, the Hodsons have enjoyed success individually and as a team, winning mixed pairs and fours titles together over the years.
Marianne said a healthy husband and wife rivalry on the greens had been imperative in lifting both bowlers' skills to their current heights.
"There is (a rivalry), especially when we come out to practice, we're both pretty determined to get the shot," Marianne said.
"I probably do my better bowls when I bowl against him because he is a really good bowler, so if I can beat him, I think I can beat most people.
"It does (lift your game)… when we do get out and practice it's pretty competitive."
David said consistency was the key to his back-to-back titles, and his wife's results were added incentive to perform.
"There's always a lot of pressure… (if one wins) there's definitely a lot of pressure on the other one to win it, especially when we're both getting to the final," David said.
"Every year it gets that little bit harder, we've got newer bowlers coming through and you've got to be bowling to a good standard to be competitive."
The duo has always "shared sport" and played tennis together before taking a hiatus from competition while their children grew up.
David said he tried a range of other sports in the past, but none had ever been able to capture his attention quite like lawn bowls, which he took up at the suggestion of his daughter.
The couple's common love of the game has brought them even closer through plying their skills when travelling and holidaying together, which in turn has improved their playing partnership.
"As much as we can we bowl together and if we go away we bowl together, so it's terrific," David said.
"I know how she bowls, she knows how I bowl so it makes it a lot easier."
The Hodsons received their awards last month at the club's presentation night.