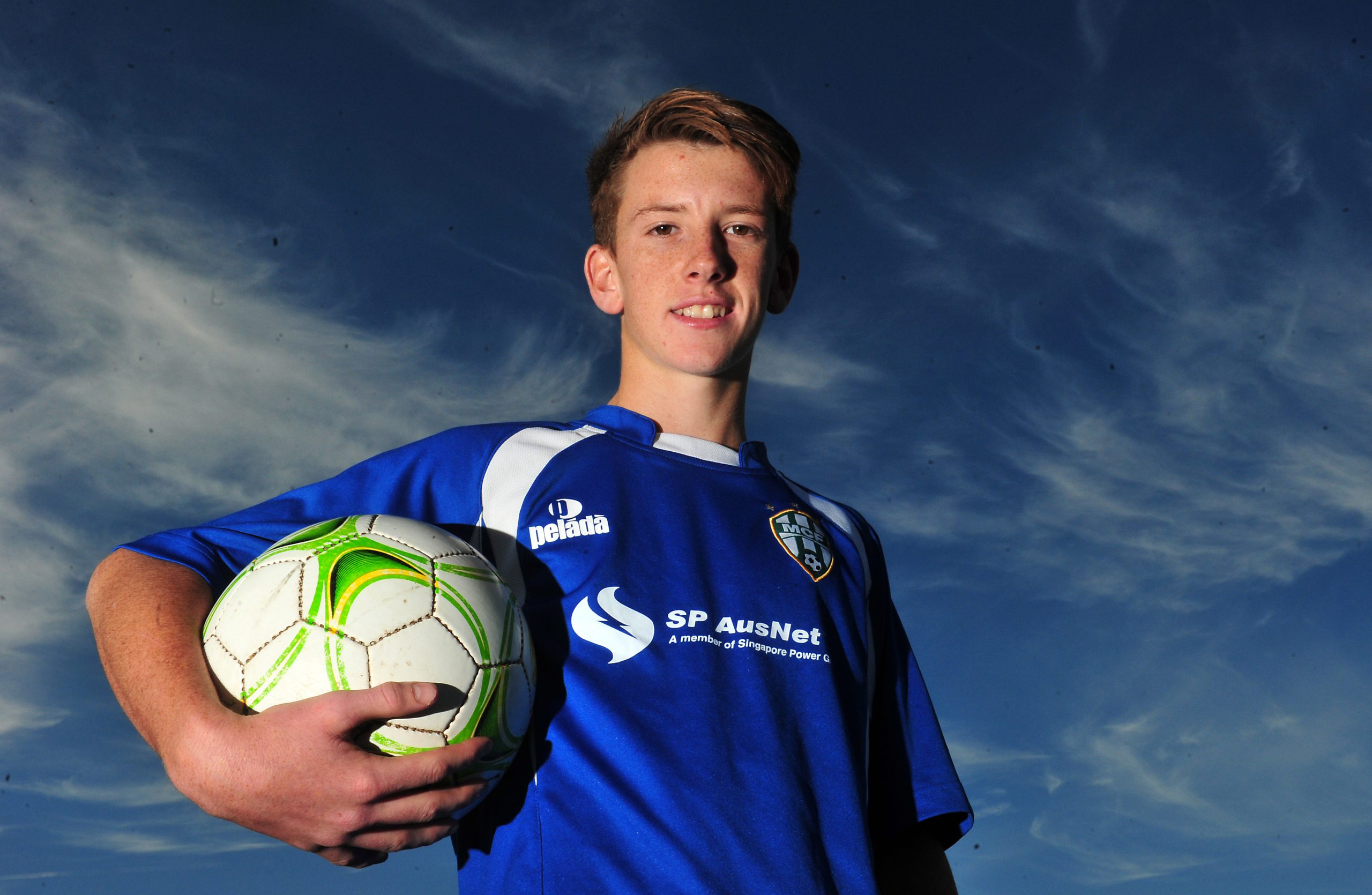 SOCCER
By samuel darroch
MORWELL soccer prodigy Baley Row had his first glimpse at the world game's elite level when he spent a week with John Hutchinson's Central Coast Mariners in February.
If the A-League premiership captain's assessment of the 15 year-old is any indication, it will not be the mellifluous midfielder's last look at the top flight.
The Morwell Pegasus and Gippsland Falcons graduate offered a glowing assessment of Baley following his brief stint at the club, where he spent time with the under 18 academy, International School of Football and the Mariners' first team.
"It was all positive feedback from my point of view… he was a wonderful ambassador for the region," Hutchinson said.
"He came up well mannered, polite and trained really hard and heaps of people were impressed by him; he certainly made a lot of friends while he was up here."
Seizing the opportunity created by mentor Mark Cassar and his ongoing relationship with Hutchinson, another former 'MC Football' student, Baley said the experience fed his already ardent ambition to reach the top.
"I did want it before I went but now I want it so much more; seeing what it was like, I got to go into the rooms with them before the game against Western Sydney and it was so good," Baley said.
"Life with them is pretty busy but… it's what they love, they're just always down there training and they're like a family.
"Watching the boys training it's really high intensity… you see the stuff they do, it's real simple so I learnt off them a fair bit."
The talented Traralgon Olympians junior was first earmarked by Cassar and Hutchinson when he arrived in Gippsland from Queensland three years ago.
Since then, Baley has joined Cassar's football academy and recently made the step up to Olympians' under 21 youth team.
A deft first touch and terrific technique typify the teenager's quality, traits Cassar believes could take him to the upper echelons of the sport.
"He's got great technique, good balance and ball skills and he is dedicated; he's got all the necessary requirements to go to that next level," Cassar said.
"He's got the ability and the whole make-up of a player that we're hoping to give those chances to."
Cassar said the Mariners link was something he hoped to strengthen over time, with an aim to send more Gippsland individuals and teams to the New South Wales-based club in future.
Hutchinson said he was also a strong backer of the initiative.
"Our idea was just to try to give someone down there (in Gippsland) an idea of what the A-League was about, we know there's no real pathway at the moment for kids that don't get selected in their Victorian teams," Hutchinson said.
"The idea is to help the football region grow; I always wanted to help out as I got older to help the region and the players… being a Gippsland boy myself its nice to give someone an opportunity down there."
Currently training every night of the week, including two double sessions, and playing over the weekend, Baley said he would not force his football future.
"I'm not rushing it, when opportunities come they'll open up for me, I've just got to be ready for it," he said.