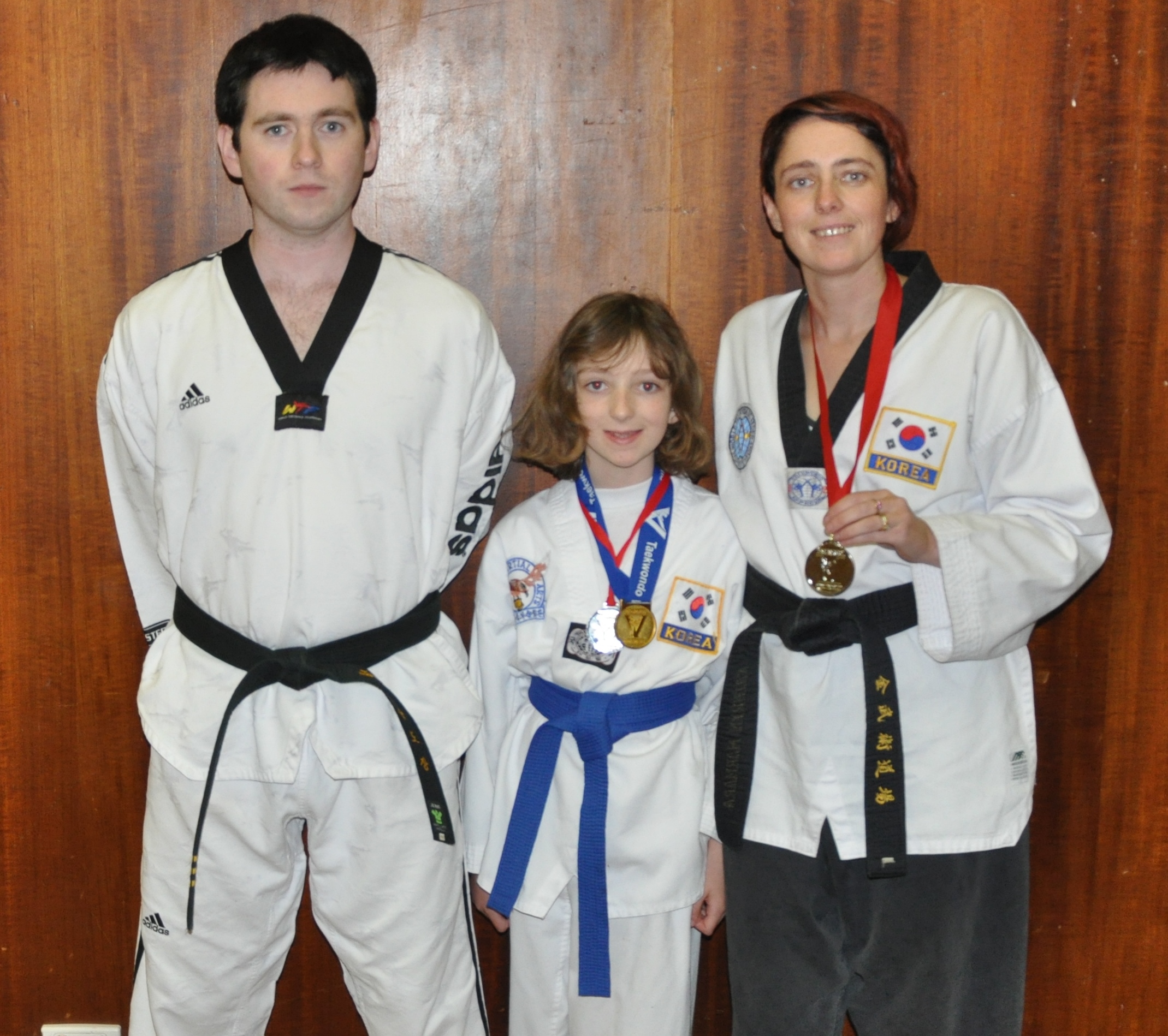 MARTIAL ARTS
STATE TITLES
by SAMUEL DARROCH
KIM'S Martial Arts' black and blue belt brigade showed their class at a recent state sparring competition in Melbourne.
The Latrobe Valley-based Taekwondo club won three gold, four silver and four bronze at the championships across blue and black belt elimination tournaments, despite lacking experience in competitive sparring. Black belt silver medallist Kathryn Marmara-Stewart said fighting in a tournament setting helped the combatants understand the depth and practical applications of their discipline.
"We mainly work on the traditional side… it's not a huge thing our club does (compete in sparring). It makes you realise how much you actually know and that all the stuff we do practice in training… is there and can be used," she said.
"It helps (show) all the junior kids coming through if they put their mind to it they can also achieve something at state level or national level; you don't have to compete if you don't want to but it's there (if you do)."
Marmara-Stewart returned to the sport after a 10-year hiatus nine months ago, and is now in training for the Australian Masters Games in Geelong to be held later this year.
Matched by weight and belt colour, competitors fought out three 90-second rounds in senior divisions and two one-minute bouts in novice categories. Lara Marmara-Gillies was the most decorated Kim's athlete at the championship, winning a gold and silver medal in novice blue belt competition. Rachel Hathaway and Ian Murdoch were the club's other gold medallists in novice and masters blue belt sparring respectively. Kim's Martial Arts practices World Taekwondo Federation and traditional line disciplines, and has four locations across the Latrobe Valley, as well as centres in Lakes Entrance/Bairnsdale and Mirboo North. For more information phone Master Jung Yun Kim on 5174 1460 or visit the club's Facebook page facebook.com/kimstkdvic